Ginger Brown's journalism credentials
Ginger Brown was co-founded in 2015 by two experienced journalists, Andrea Beattie and Cathy Anderson. Both began their careers in print media, and still retain a passion for newspapers and magazines even though they now write for many news websites as freelance journalists. 
The Ginger Brown team has many years' experience in journalism, and they love their craft. As journalists, Cathy and Andrea have written multitudes of news and feature stories, as well as celebrity interviews, travel and lifestyle features, film and music reviews and established a small business section for HuffPost Australia. They have worked remotely for clients based in capital cities including Melbourne, Brisbane, Sydney and Perth, as well as those in large regional centres throughout Victoria, New South Wales and Queensland. Among other outlets, the Ginger Brown team regularly works with LinkedIn, News Corporation, 4WD Touring Australia magazine, Emprise Group (Caravan World, The Wanderer and Outdoor magazines) as well as RACV's Royal Auto magazine and The New Daily news website.
Both Cathy and Andrea have had solid and successful careers in journalism. Cathy Anderson has worked as an editor, journalist, sub-editor and social media manager for major metropolitan daily newspapers in Melbourne, Sydney and Queensland's Sunshine Coast, weekly community titles throughout Victoria, New South Wales and Queensland, health and wellbeing magazines, for custom magazine titles as well as news websites, and for LGBTIQ street press. 
Cathy's journalism experience
Cathy began her career as Assistant Editor on Australian Powerboat magazine and as Editor of Marine Industry News at Yaffa Publishing. These roles allowed her to hone her skills in journalism to work as a journalist for other publications including City Weekly newspaper in Sydney CBD, Trade-A-Boat and House magazine in Melbourne and to also begin working as a freelance journalist for publications including Inside Sport magazine, The Age newspaper in Melbourne and Time Out magazine.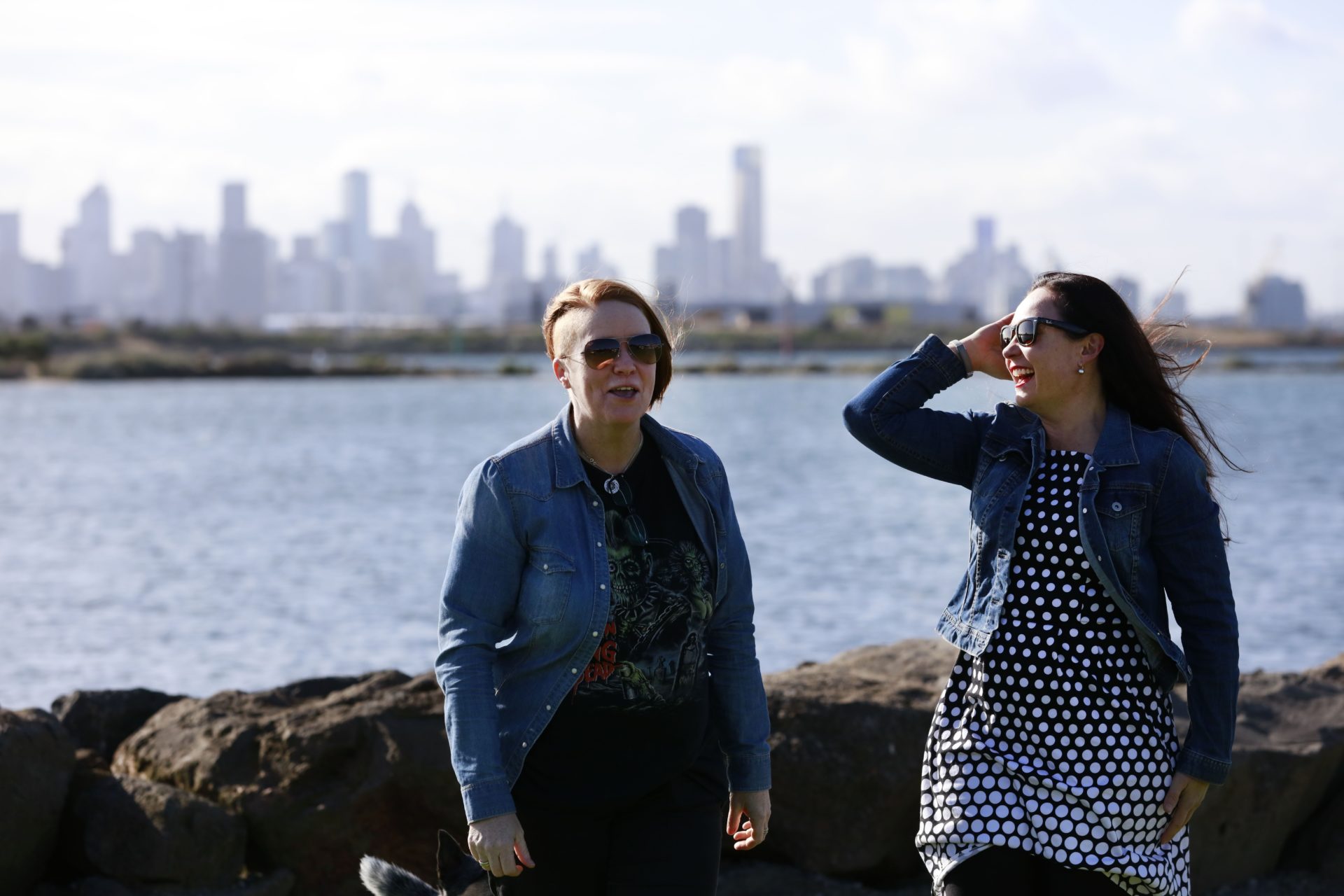 Cathy's skills as a journalist earned her the role of Editor of bnews, a weekly street press title in Melbourne dedicated to the city's LGBTIQ community. Here she managed the weekly production of the paper and commissioned work by other freelance journalists.
Cathy's last role before c-founding Ginger Brown was as a sub-editor, section editor, feature journalist and social media editor with mX, a daily afternoon edition newspaper in Melbourne, Sydney and Brisbane. She held several roles over seven years with the paper.
Andrea's experience as a journalist
Andrea has never wanted to be anything other than a journalist. Inspired by her journalism idol, TV presenter Jana Wendt, Andrea began to understand the power of journalism and the importance of the work journalists do in providing accurate and fair reporting.
Andrea began her career in journalism on regional newspaper The Sunshine Coast Daily in Queensland. In her role as a staff journalist and reporter, she covered council meetings and local politics in Noosa, the police round as well as environmental issues concerning the Sunshine Coast community, celebrity interviews, entertainment features and politics. 
Andrea's biggest love has been her work as an entertainment journalist. She began writing film and music reviews as well as interviews while at the Sunshine Coast Daily and this continued when she moved to Melbourne where she worked with Leader community newspapers outlets in Blackburn, Northcote and Stonnington as a sub-editor and journalist.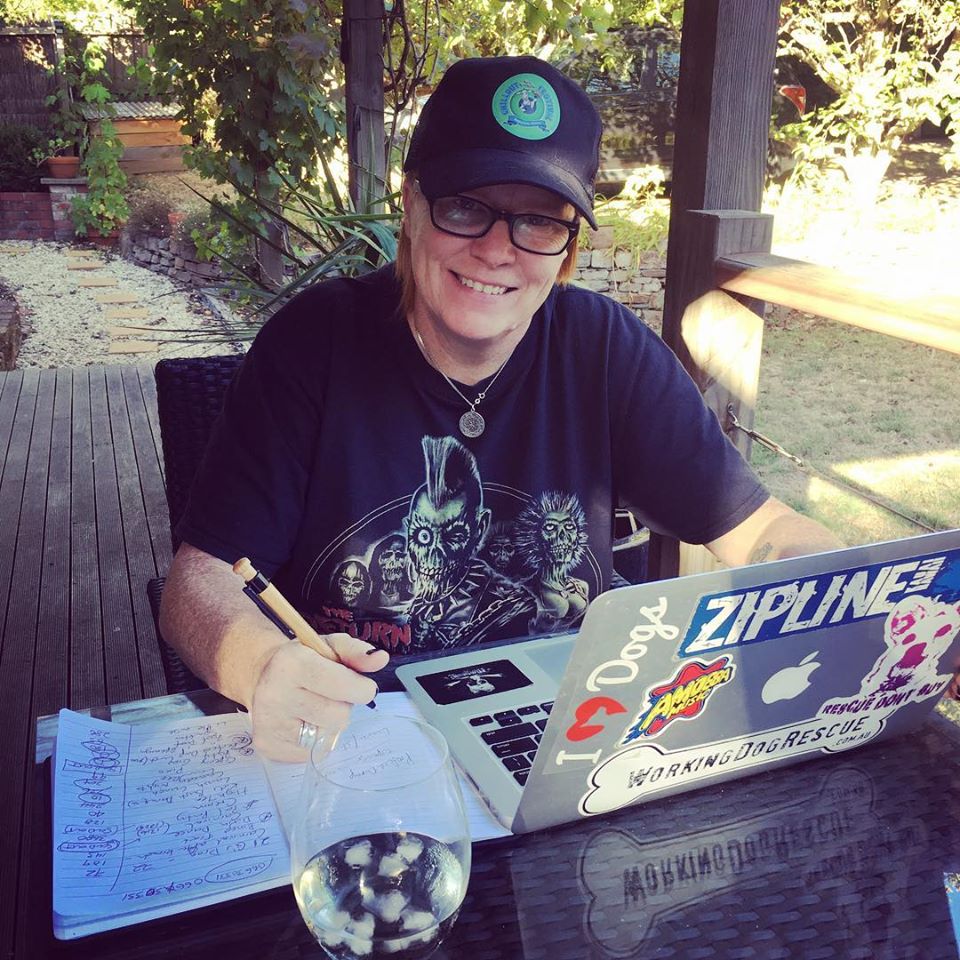 Prior to co-founding Ginger Brown, Andrea was based in Melbourne's CBD and held the role of entertainment editor across mX newspapers' three national daily editions in Melbourne, Sydney and Brisbane. As an entertainment journalist has interviewed local Australian talent as well as Hollywood A-listers including Charlize Theron, Morgan Freeman, Emma Stone, the Red Hot Chili Peppers and Hugh Jackman.
What does a freelance journalist do?
When mX newspaper folded in 2015, Cathy and Andrea were among the large team of journalists, editors, graphic designers and reporters who were made redundant. Journalism as an industry has shifted a great deal over the last 10 years as newspapers become less popular and journalists increasingly write for online publications.
Cathy and Andrea could see that the tide was shifting away from full time roles for journalists toward outsourced work for freelance journalists, so they created Ginger Brown to find their own work and make their own choices about what they would write about.
What does it mean to be a freelance journalist? Cathy and Andrea do not work exclusively for one publication, as do many journalists who have a full time job. They write for many different editors across a broad cross-section of mediums (including print publications and online news websites that accept work from freelancers) as well as many different topics. They have worked for editors and clients across multiple capital cities including Melbourne, Sydney, Brisbane and Perth and for those in regional centres throughout Victoria, New South Wales and Queensland.
How Ginger Brown run their business
Ginger Brown's work is achieved in two ways — either by Cathy and Andrea pitching story ideas to editors and being accepted, or by the editors approaching Ginger Brown to write stories that they have in mind. It is a process based on great relationships and respect for our editors and their respect for Cathy and Andrea as professional freelance journalists.
A brief for a story is created that outlines the angle of the story, the word length, any preferred interviewees, the deadline, what images might be needed, and the rate of pay. Cathy and Andrea follow that brief and deliver the story to the editor, who then makes payment Being freelance journalists allows Ginger Brown the flexibility to write about all manner of topics and for various publications. Some of these include:
Film and TV — interviews and reviews

Arts  

Halloween

Small business

Travel — within Australia and internationally

Health and wellbeing

DIY and renovation

Real estate

LGBTIQ issues

Industry profiles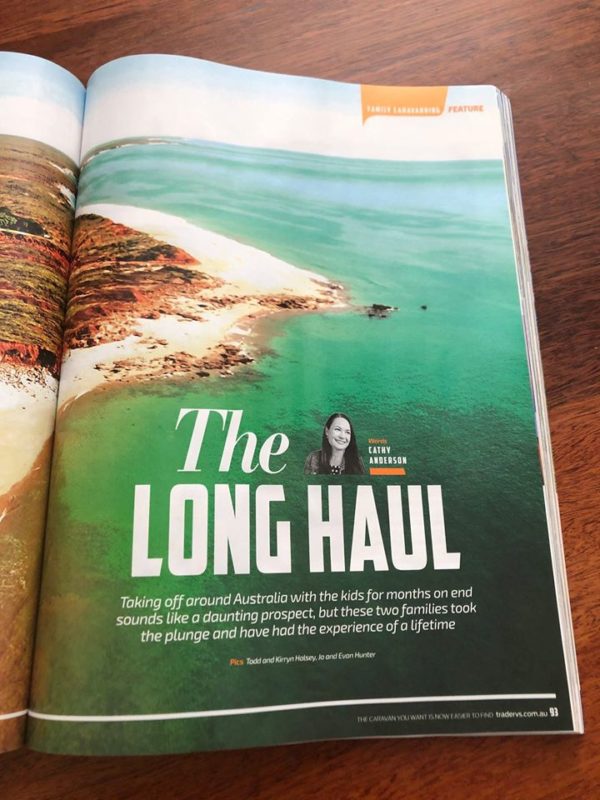 Being freelance journalists has given Cathy and Andrea the flexibility to create their own content arm. They have published their own website, Hallozween, dedicated to lovers of the Halloween holiday in Australia and packed with amazing content on spooky locations, Halloween costumes and recipes, interviews with horror icons and film reviews. 
As freelance journalists, Cathy and Andrea have built some incredible working relationships with editors across Australia but are always looking to make new connections in order to secure future commissions.
Why you should hire Ginger Brown as freelance journalists
Cathy and Andrea have nearly 50 years' combined experience in journalism and are incredibly professional. As you would expect, they are great communicators, they can write snappy, well-crafted copy and, most importantly, they know how to stick to a deadline. 
There is nothing more irritating than work that comes in late and is 'underdone' — Cathy and Andrea understand this from their time working as editors and endeavour to create quality work each and every time they are commissioned as freelance journalists. This has helped them to cultivate great relationships with editors and continue to be commissioned for work over many years.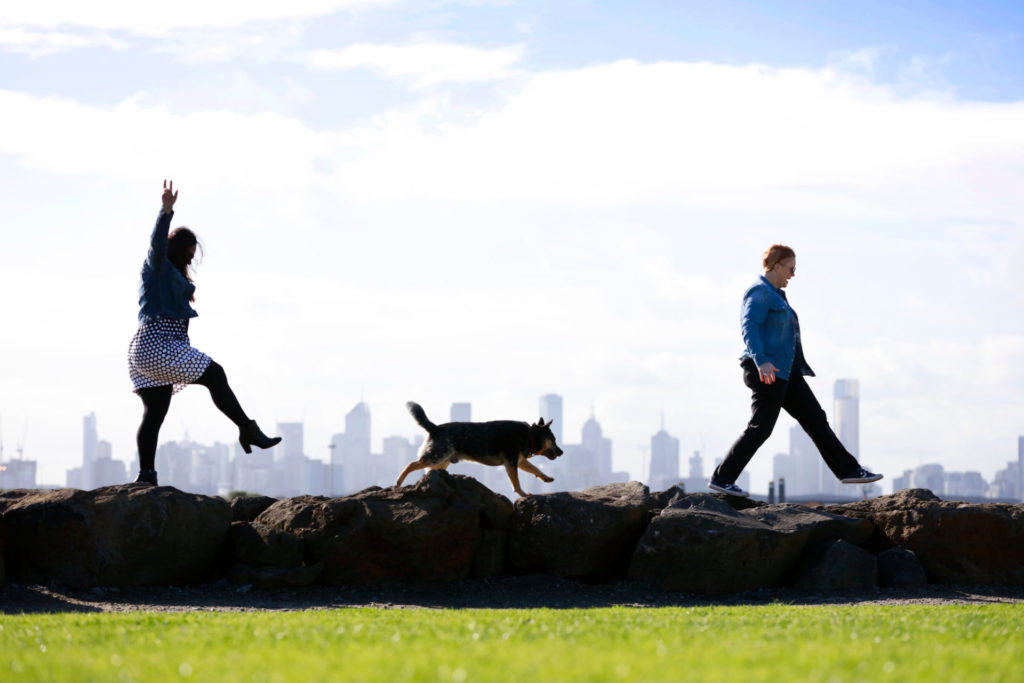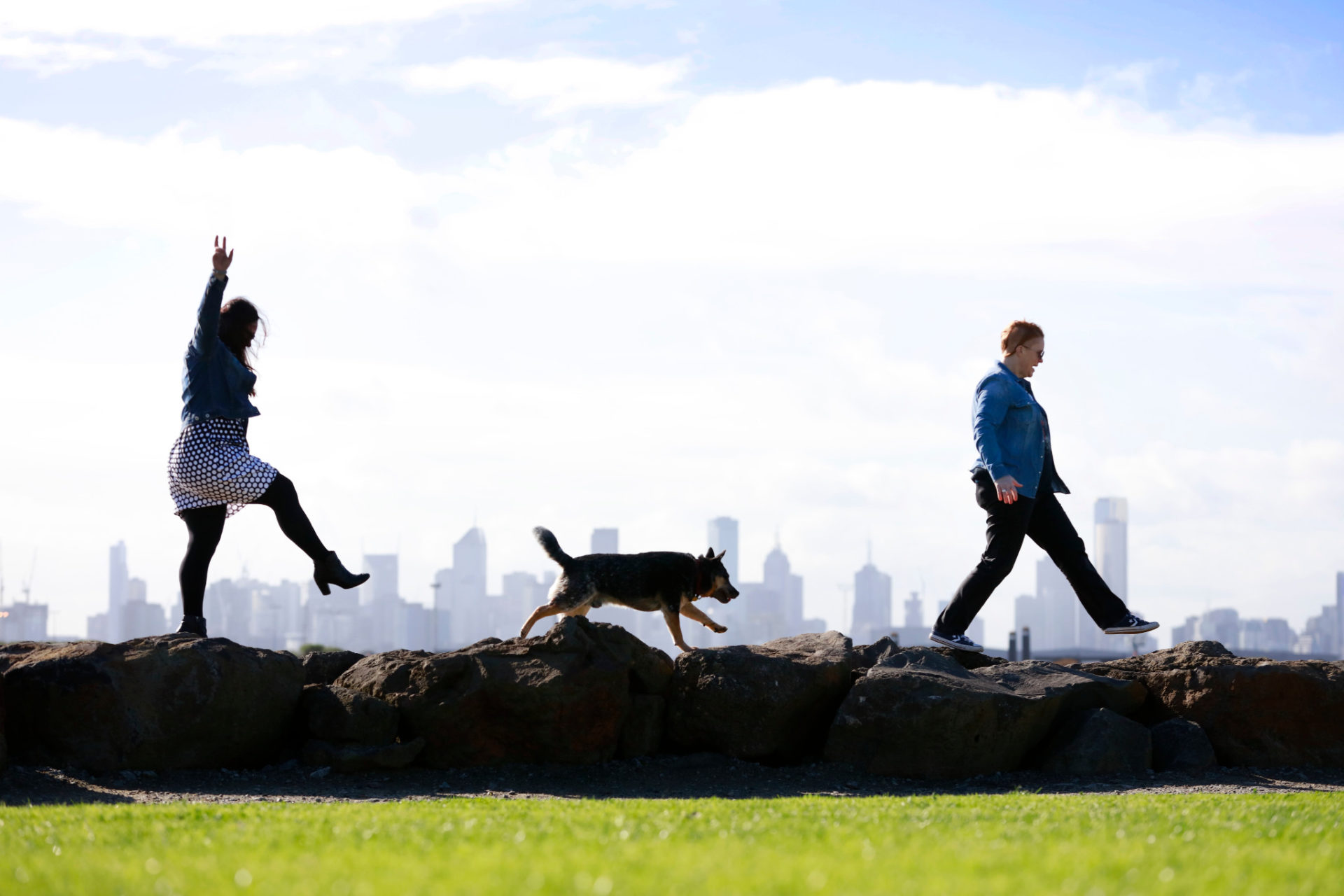 They know how to find the right people to interview for articles to make sure the story is balanced, suits the readership of each particular publication and is interesting to read.
Because Cathy and Andrea can easily write across a number of different subject matters, they are easily adaptable and can quickly get up to speed to write about even the most niche of topics.
Cathy and Andrea also work as a team in-house. Each will sub-edit the other's work, so every piece of writing that is sent to an editor is free from spelling and grammar errors, is punchy and easy to read and has suggested headlines, introductions, pull quotes and captions for images where appropriate.
The other advantage of hiring Ginger Brown as freelance journalists is their networks. Cathy and Andrea work with a long list of other freelancers to create a whole package of multi-media where required. This includes talented freelance photographers, videographers and graphic designers who can add a different element to a written story in order to reach more readers and make a bigger impact.
Let's work together!
Cathy and Andrea already have a wide network of editors that they work with, but they are constantly expanding their clientele so they can write about different topics each month.
Variety is the spice of life when you work as a freelance journalist and it is rewarding to be able to work on varied projects and also to learn from others in journalism, especially when the media industry changes so rapidly.
If you would like to know more about the kinds of journalism that Cathy and Andrea are interested in and have been commissioned to write lately, take a look at their portfolio. 
Interested in speaking to Ginger Brown about commissioning them as freelance journalists? It's easy to get in touch. Email Andrea: andrea@gingerbrown.com.au or email Cathy: cathy@gingerbrown.com.au to kick-start the conversation.