Ginger Brown are your premier website content creators
Ginger Brown was co-founded in 2015 by two experienced journalists, Andrea Beattie and Cathy Anderson. Both began their careers in print media, and have been professional writers for more than 25 years.
Cathy and Andrea specialise in creating dynamic, well-written and interesting website content for businesses of all types and sizes. 
Their expertise as freelance journalists allows them to write across a number of topics. They have created SEO content for a plethora of websites. This includes a school, destination dining restaurant, a property developer, a vet, an ethical home improvement company and their own Halloween-themed website.
They understand that, in today's digital world, you can't attract quality customers without a fantastic web presence. That means engaging website content. Your images, colours and design make a big difference. But, it is the words that matter most — which is why you should invest in a quality website content writer.
That's where Ginger Brown comes in.
Telling a client's story through website content


Every business has a story that is unique and interesting. But some businesses just don't know how to tell that story through their website content or their social media. Their messaging and branding is therefore unclear and that can confuse customers.
That's why you need a professional website content writer to unearth your story and present it to customers in the most engaging way. Also using SEO content so your customers can find you more easily on a Google search. 
Ginger Brown is extraordinarily good at presenting your story because we are journalists at heart. We have years of experience finding the right angle. The most interesting parts of any story that will draw in a reader. And that's experience you don't come by very often.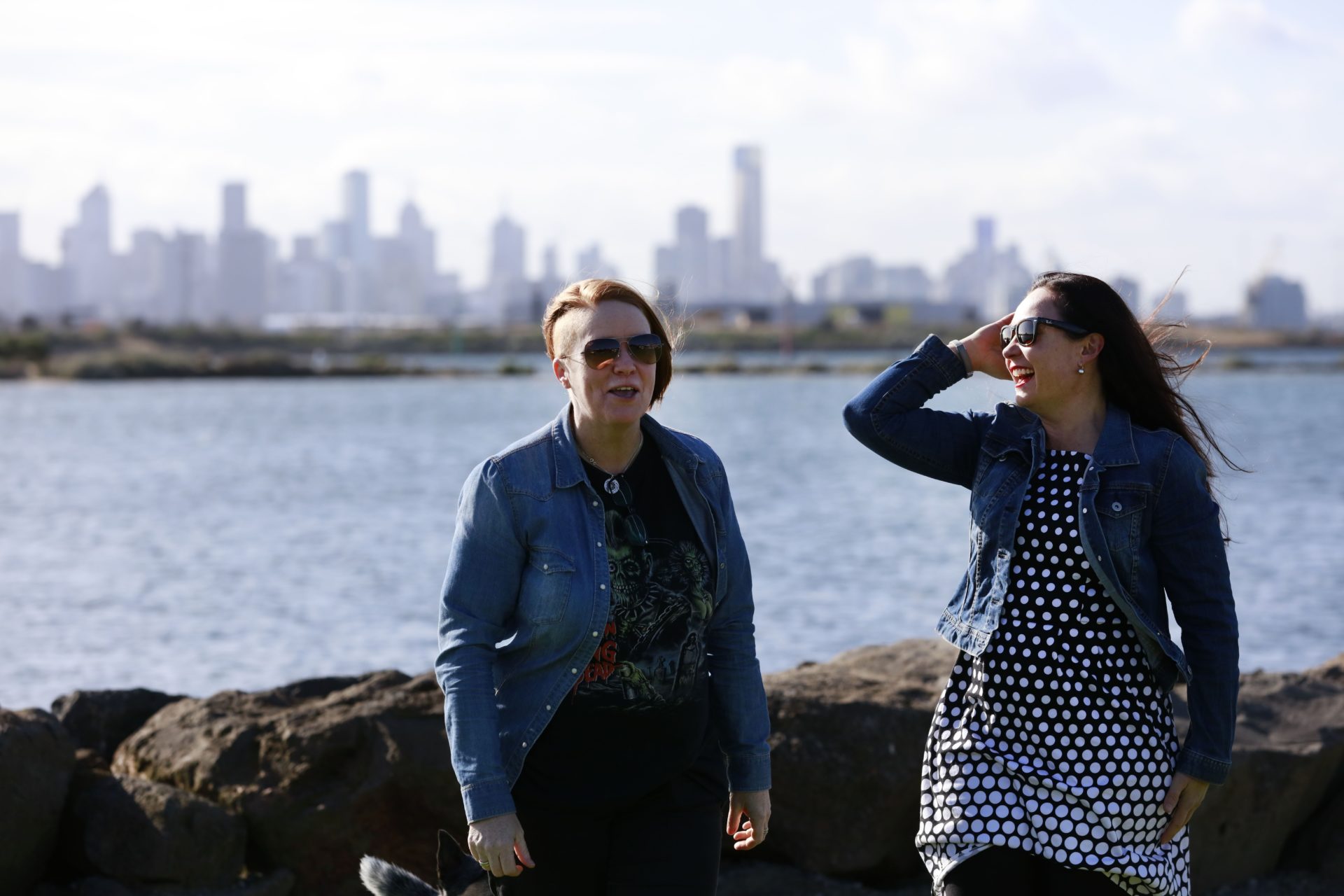 Your story can make your website content really 'sing' and draw in hundreds of potential customers. This content can help understand what you do, why you do it and want to buy from you. A savvy website content writer can make that happen.
Cathy and Andrea take the time to really get to know each and every business or organisation that they work with. In order to tell that story effectively. They have a formal interview process. This is much like a journalist asking an interviewee for information (think of yourself as a Hollywood A-lister spilling the secrets of your life in acting!) — and this forms the basis of your website content.
One of the most commonly visited pages on any website is the 'About' page. This is where potential customers can discover who you are, what motivates you and can engender trust in your company. Your other pages require succinct website content to let customers know exactly what your services are, offer testimonials from happy clients and how you can be contacted.
Ginger Brown's website content writing services include the following:
Creating an engaging and personable biography for the About page.

Write succinct copy for your home page that clearly tells customers who you are and what you do.

Write clean website content about your services that is punchy and interesting.

Create blogs to post on your website that can be shared on your social media channels to increase visitor numbers and sales.

Write your website content using a consistent and engaging tone of voice. Whether that's fun and frivolous or perhaps more serious and restrained.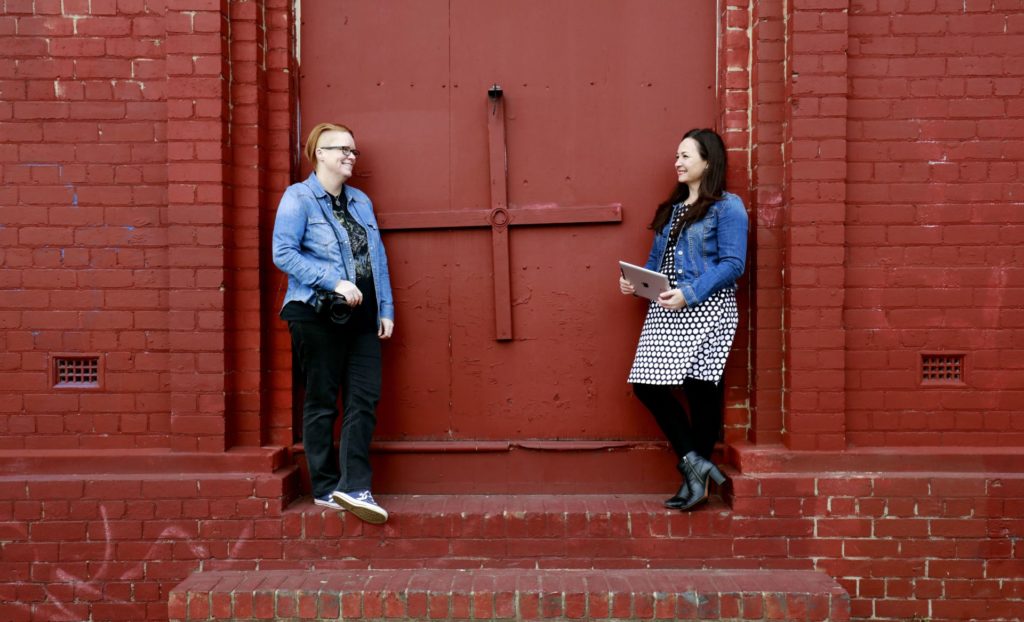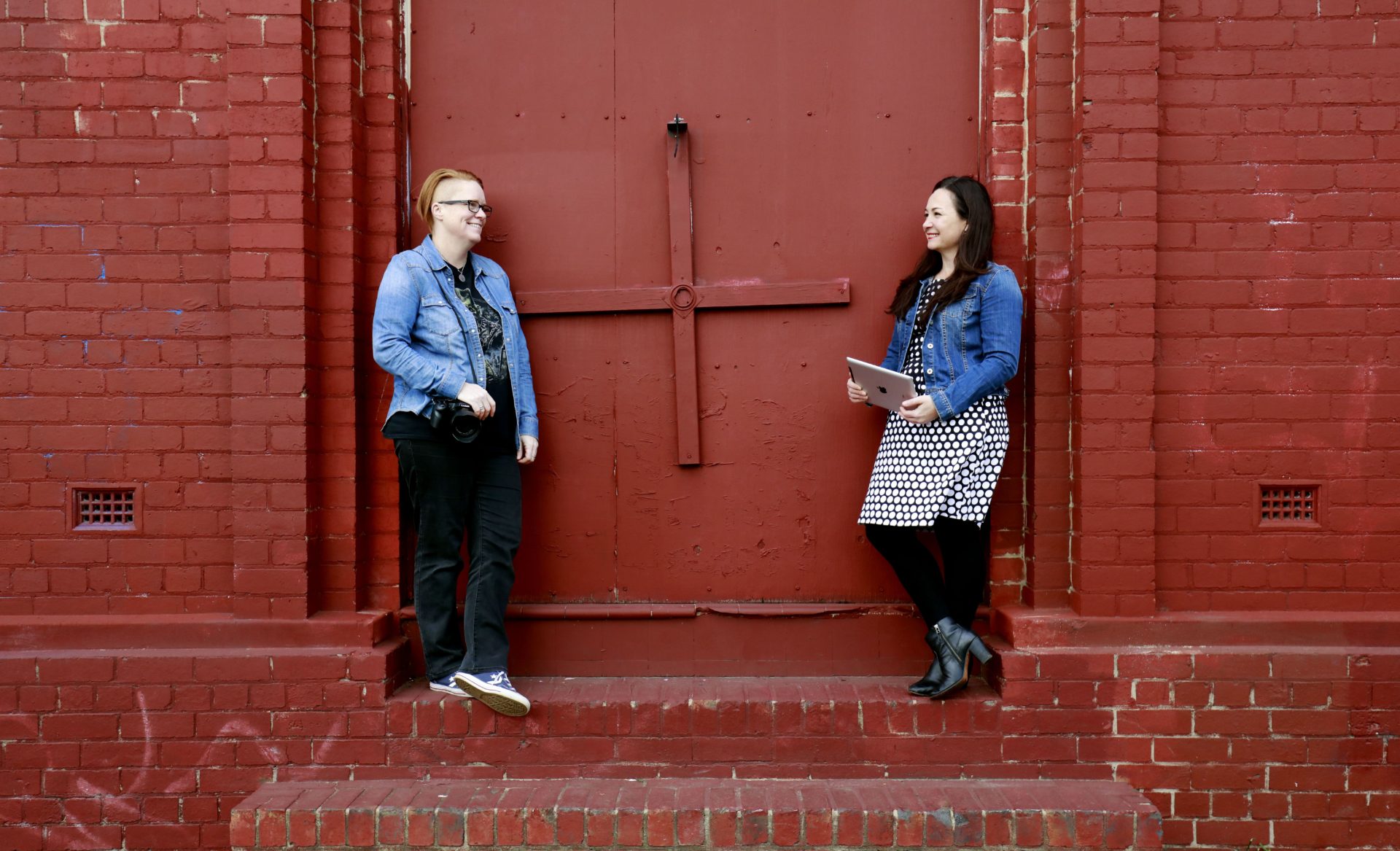 Some examples of our website content writing services
Ginger Brown has been commissioned by a variety of small and medium-sized firms to edit and refresh their existing website content; to create website content from scratch for new ventures; and to write ongoing website content for sites to increase their traffic and reach.
Here are some examples of Ginger Brown's website content writing services.
360Q restaurant, Queenscliff
360Q is a gorgeous destination dining restaurant based at Queenscliff Harbour on Victoria's Bellarine Peninsula. It had been closed for many years but was re-opened in 2016 by new owner Barry Iddles. Ginger Brown was employed to create new website content for the venue. This included a history of the venue, wedding and function packages, and menu. Ginger Brown's website content writing services also extend to writing regular news posts and updating the site's What's On page with upcoming events.
Stitch Property
Victorian real estate developer Stitch Property hired Ginger Brown to create website content for a new site to showcase three new residential and commercial projects. Cathy and Andrea wrote website content for the company profile and for each individual project. The client brief was to maintain brevity with the content, which meant short, sharp deliverables.
Hawthorn East Vet
The owner of veterinary clinic Hawthorn East Vet was already online, but needed his website content to be completely overhauled. This included the services available at the clinic, the staff profiles, surgery options as well as the business's cat boarding facilities. Ginger Brown's website content writing services were engaged to give the site an overhaul which was delivered on time and to the client's satisfaction.
Hallozween
The Hallozween website is a passion project for the Ginger Brown team, but no less important than the website content we would provide for clients. The site includes content relevant to lovers of the Halloween holiday in Australia. For example, recipes for spooky food (witchy shortbread fingers, anyone?), top haunted sites across Australia to visit, horror film reviews, paranormal activity investigations and costume ideas.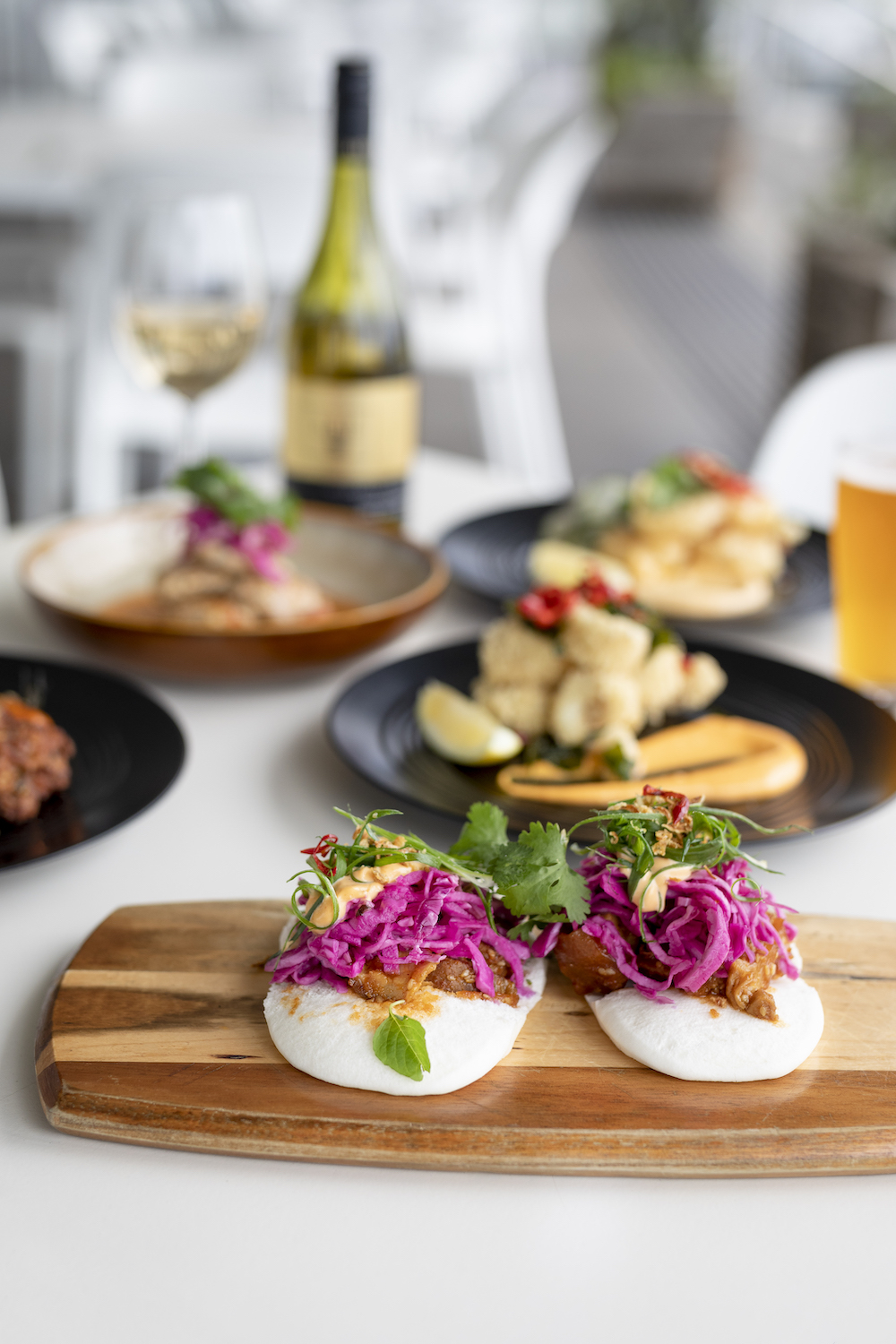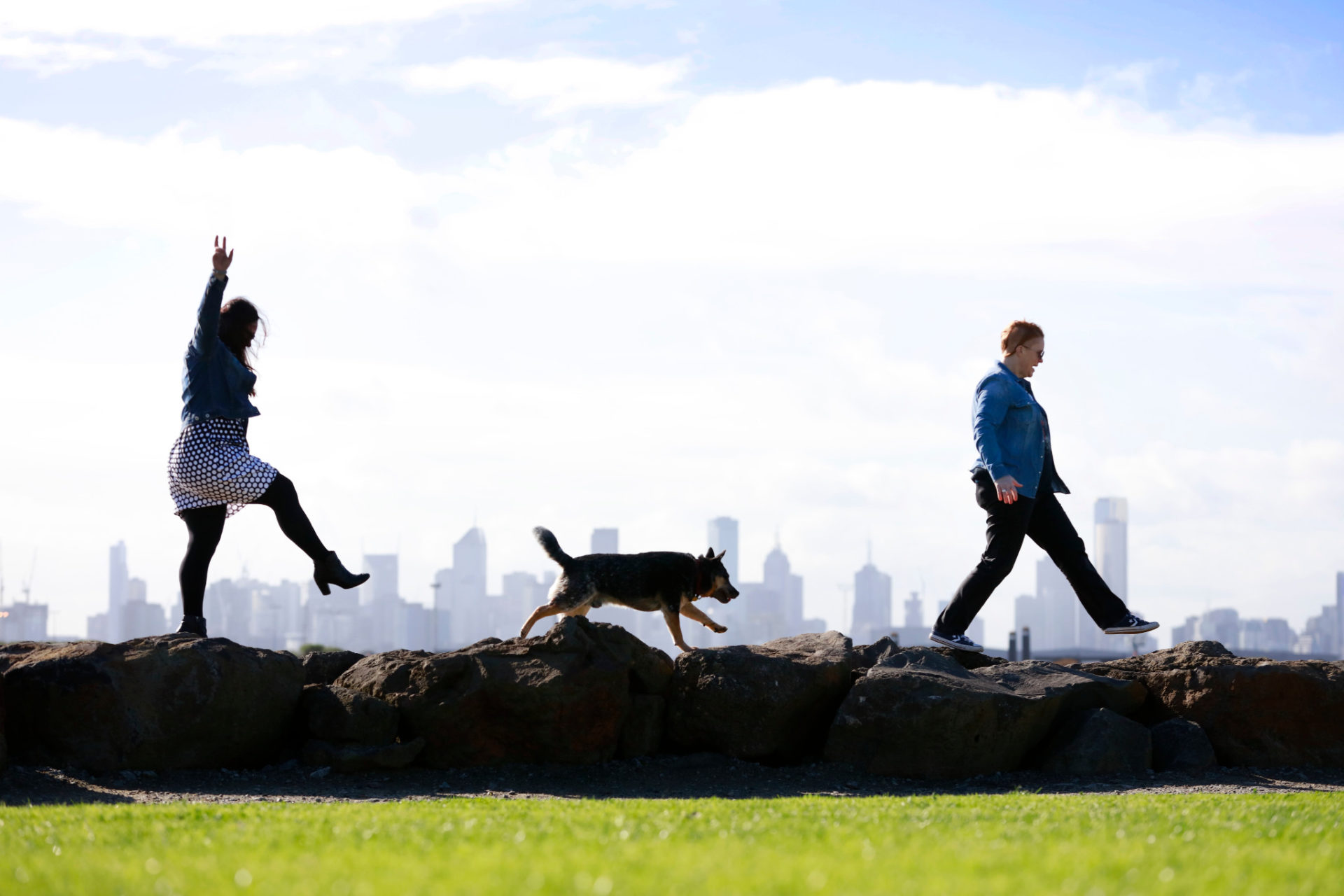 There is a lot of buzz around the term 'Search Engine Optimisation' or SEO — and it's for good reason. SEO content helps search engines, particularly Google, to 'rank' your site in a search listing based upon the quality of your website content. The more appropriate the content to your business, the more visible your website will become to searches.
SEO content is a vital component of your website's content. A great SEO strategy involves deducing the kinds of keywords a potential customer or client may use to find a business such as yours. Whether you are a plumber, a financial advisor or a fitness professional.
Ginger Brown's website content writing services includes collaborating with business owners to determine the appropriate keywords and then creating stylish, clean and 'zinging' website copy that is both interesting to read and highly visible by Google.
Cathy and Andrea have nearly 50 years' combined experience as writers and are incredibly professional. They are great communicators and will guide you through the process of unearthing your story, finding the right tone of voice and collaborating on the style of website content that would best suit your business.
They can write engaging, well-crafted website content that is easy to read and will appeal to your potential customers and clients.
Because Cathy and Andrea can easily write across a number of different subject matters, they are easily adaptable and can quickly get up to speed to write about even the most niche of topics. No matter what your business is, they can write about it.
Cathy and Andrea also work as a team in-house. Each will sub-edit the other's work, so every piece of website content is checked for errors, is clear and concise and appropriate for your goals.
Ginger Brown also offers an amazing network of photographers, graphic designers and website developers. These freelance professionals work closely with the Ginger Brown website content team. This enables us to really make a site stand out from the crowd through professional images and a beautiful, artistic design.
Let's work together on your website content.
Many businesses and organisations have already engaged Ginger Brown's website content writing services. They have been extremely satisfied with the results. Cathy and Andrea are constantly expanding their clientele so they can write about different topics — working across so many varied industries keeps life interesting!
Ginger Brown takes pride in each and every piece of content that is created, and it is rewarding to be able to work on website content that will help a business to thrive. 
If you would like to know more about the kinds of website content writing services that Cathy and Andrea can provide for you, take a look at these links to different sites:
Interested in speaking to Ginger Brown about commissioning them as website content writers? It's easy to get in touch. Email Andrea: andrea@gingerbrown.com.au or email Cathy: cathy@gingerbrown.com.au to kickstart the conversation.