By Andrea Beattie
The nascent Midtown is the South Australian capital's coolest up-and-coming arts, food and music quarter.
Adelaide has long been one of Australia's great cultural destinations, with a world-famous arts festival, the annual WOMADelaide world music celebration and the eclectic Adelaide Fringe. Now a buzzing collection of bars and eateries, great live music venues, a revered comedy club and a smattering of arts and cultural hubs are coalescing into one of the city's hottest new precincts, known as Midtown.
Focused around Hyde, Grenfell and Pirie streets in the inner city, this thriving artistic pocket is shaping up to become Adelaide's year-round entertainment headquarters, a stone's throw from venues that host the city's annual Fringe and Feast festivals. It's another notch in Adelaide's impressive cultural belt – and as good as reason as any to add the thriving South Australian capital to your itinerary.
NEW HOME FOR A LIVE PERFORMANCE ICON
Local comedy lovers call the Rhino Room an institution. And for good reason. Since 1997, it has played host to Australia's best comedic talents, including Rove McManus, Wil Anderson, Peter Helliar and Hannah Gadsby, and international acts such as Steven K Amos, DeAnne Smith and Jeff Green. During the city's renowned Fringe festival, the club hosts more than 60 shows a week, and it's fast becoming the heart of the new Midtown precinct.
The Rhino recently relocated to fabulous, larger premises in Hyde Street, providing patrons with an exciting new cultural and social hub at which to grab a drink with friends before seeing some comedy, theatre and open mic performances, visual artists, DJs or live music. Rhino Room favourite, Queensland comedian Lindsay Webb, will be the new location's first comedy performer.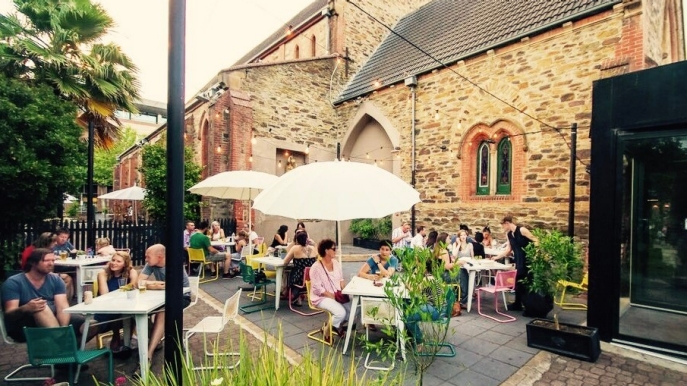 THE BEATING HEART OF THE CITY
The Midtown area is already home to a number of fabulously dynamic live music venues, including The Bluebee Room, an intimate performance venue that hosts everything from live music and comedy to improv and poetry. Around the corner, you'll find the iconic Crown and Anchor Hotel, affectionately known to locals as The Cranker. The hotel's social creative director Stuart Duckworth is promising to expand on the heritage pub's long-established reputation as an entertainment and live music destination.
The Jade, in the heart of Midtown, is one of Adelaide's longest-running dedicated music venues, regularly hosting local and national artists and bands as well as overseas acts. Set in an old refectory, it's also one of the city's most gorgeous settings for a drink and a show.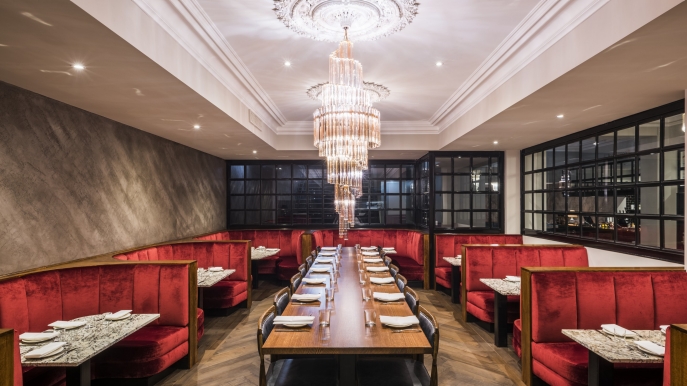 Midtown is also the perfect precinct in which to get a taste of the best cultural events the city has to offer. Close to the Rhino Room, Raj House is a LGBTIQ performance art theatre, and home to the city's annual Feast festival. The venue has become a queer arts cultural hub and a space for emerging LGBTIQ artists to create and workshop their craft. It also regularly hosts performances and block parties. The many venues of the Adelaide Cabaret Festival are also within walking distance of the Midtown precinct, including Her Majesty's Theatre, Dunstan Playhouse, the Festival Theatre and St Paul's Creative Hub, a creative space that is home to the South Australian Music Hall of Fame. The state's music body, Music SA, is also close by.
This article first appeared on the Tourism Australia website.