By Cathy Anderson
Within hours of Australia legalising same-sex marriage, social media feeds were brimming with happiness, pride and a deluge of "they said yes'' engagement announcements.
Cue a flood of inquiries for venues, smart suits and glitter bombs – as well as honeymoon destinations.
But LBGTIQ travellers must tread carefully when heading overseas. Taking the road less travelled and exploring Pakistan's picturesque Naltar Valley or Iran's great mosques is risky for openly affectionate gay couples as both countries outlaw homosexuality. Even in places where it is legal, such as in Egypt, with its heavily-populated tourist areas, including Dahab and Sharm el Sheikh, the atmosphere can be unwelcoming and intolerant.
No one wants to hide their love when they have just celebrated a union most sacred. Here, with the help of Heath and a few Australian couples, are top destinations for same-sex newlyweds to confidently book a holiday and not worry a peep about kissing in public.
Queenstown, New Zealand
Just a short flight over the ditch in New Zealand's picturesque South Island is a destination that offers romance – as well as thrills of a different kind.
If adrenaline travel is your thing, take a gondola ride up to Skyline Queenstown, overlooking the city, and hurtle back down on the luge course, go mountain biking or climb to the summit of Ben Lomond.
"With direct flights from Australia and the option of skifields in winter, this is a fantastic honeymoon destination that is only hours away," Heath says.
Once you're done with the heart-starters, drive 90 minutes to the beautiful lakeside town of Wanaka. "This is the new Vancouver, with beautiful accommodation where you can watch sunsets over the water and simply feel the romance," he says.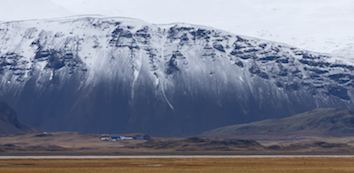 Iceland
Sure, it's a bit of a trek, but an Icelandic honeymoon is one of the more quirky and rewarding gay-friendly choices.
The island's volcanic black-sand beaches aren't really for swimming, but it more than makes up for it with a plethora of hot springs, including the famous geothermal Blue Lagoon, just outside the capital, Reykjavik.
Recover from your long-haul flight with an afternoon for two luxuriating in the spa with a silica face mask and relaxing in an exclusive private lounge.
When you're done with the pampering, hire a car and drive around the island and see ancient glaciers, the famous northern lights (in winter), whale watching and Jökulsárlón glacial lagoon – where Lara Croft: Tomb Raider was filmed (love you, Angelina).
Girona, Spain
The Spanish government recognised same-sex marriage in 2005, but Spain was a destination du jour for LGBTIQ travellers long before that.
With its mediaeval architecture and walled Old Quarter, Girona is dripping in classic romance. A two-hour drive from Barcelona, it's just far enough away from the bustle.
Blissed-up newlyweds can enjoy a relaxing adventure meandering the Gothic wonder that is the Girona Cathedral and the 12th-century Arab Baths with eight Romanesque columns (both having starred in Game of Thrones).
The city not only offers atmosphere, it has El Celler de Can Roca.
"This has been voted time and time again as the world's best restaurant," Heath says. "In fact, the whole area is a great foodies' trail and the Spanish are so open and very proud to show off their wines and produce."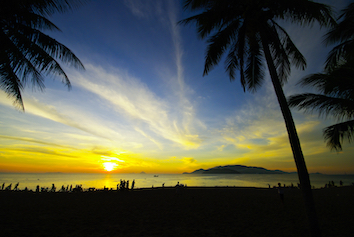 Kauai, Hawaii
Glorious sunsets, palm trees and deadly-yet-delicious mai tais – what more could you want from a honeymoon?
Heath says honeymooning couples are spoilt for choice in Hawaii, which recognised gay marriage in 2013. "Couples can fly to Honolulu, spend some time in Waikiki then fly down to Maui," he says. "They can do a mix of relaxation, sightseeing and self-drive itineraries."
While Maui, with its majestic clifftops and waterfalls, has been a classic honeymoon destination for years, its little sister, Kauai, is starting to steal the spotlight.
Offering majestic natural wonders – including the Waimea Canyon and the delights of the cliffs of the Na Pali coastline rolling down to the Pacific Ocean in waves of lush green vegetation – Kauai is pretty special. The Kalalau Trail hike from Ha'ena State Park to Hanakapi'ai Beach is challenging yet rewarding, while a helicopter flight here with your loved one is an experience not to be missed.
Nusa Lembongan, Indonesia
Melbourne couple Murray and Michael chose a villa on the Indonesian island of Nusa Lembongan for their honeymoon. They wanted somewhere quiet – but within reach of civilisation if they felt like it.
"We wanted somewhere relatively luxurious but affordable," Murray says. "We wanted a tropical getaway and didn't want to spend too much time in transit as we only had a week. We wanted a comfortable, private villa but with access to towns, bars, restaurants and beaches. With only a 20-minute ferry road from Bali, it felt like it was in the middle of nowhere."
Murray and Michael's villa was recommended by a friend, so they knew it was gay-friendly and they could be themselves. "People were incredibly hospitable without the hassle of hawkers," he said. "It felt like we were [elsewhere] in Indonesia, not Bali, and it was perfect."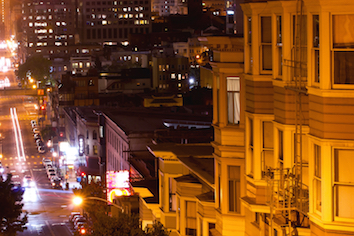 San Francisco, US
If beautiful beaches won't do it for you, how about the bright city lights?
San Francisco is unequivocally the world's LGBTIQ epicentre. It offers an incredible history of activism, as well as a celebration of all that is queer in the world. Oh, and it has a wild gay nightlife.
This is the destination for the honeymooning couple who want to celebrate their marriage with a party every night.
The Castro area is the place to be for bars, cafes and a host of sights, including the GLBT History Museum and Rainbow Honor Walk, where gold plaques pay homage to leaders of the fight for LGBTIQ equality. If you visit in June you can also enjoy the annual Frameline LGBTQ Film Festival.
Danube cruise, Netherlands to Hungary
Everyone is booking a cruise these days, Heath says, and this classic trip from Amsterdam to Budapest is a great way for couples to unwind.
"It's very intimate on a river cruise, as opposed to a large liner," he says. "You board the ship, unpack and then relax – you are not living out of a suitcase. There are day trips at each destination along the way so you can determine exactly how active you want your holiday to be."
If you travel in late July, you can party at Pride Amsterdam before boarding the cruise.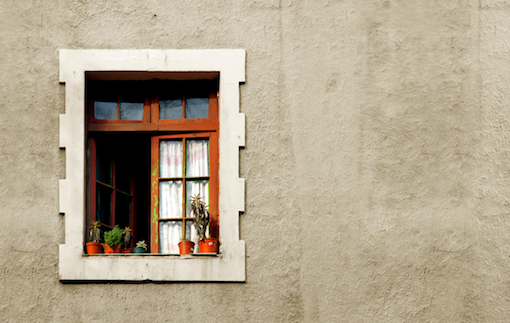 Patagonia, Chile
For some, adventure is the key to a happy marriage. And you can't get much more adventurous than a trip to one of the most ruggedly beautiful places on Earth.
Torres del Paine National Park, in southern Chile, offers hikers the chance to see ancient glaciers, craggy cliffs and blue glacial lakes, all with the backdrop of the incredible Andes mountain range. Heath says this region is becoming popular with LGBTIQ travellers.
"Latin America is really starting to boom, with easier travel options, less restricted visa requirements and an ever-changing view on diverse sexuality," he says.
"For a honeymoon in Latin America, couples can fly to Santiago in Chile, head down to Patagonia to walk the W Trek for a few days and then perhaps get some luxury R'n'R at resorts such as the Tierra Patagonia. They can then fly to Buenos Aires for a stopover before flying home."
Turtle Cove, Queensland
No list of gay-friendly honeymoon destinations would be complete without including Australia.
There are many amazing home-grown destinations to choose from, but newlyweds Stephen and Mark are planning a sojourn to Turtle Cove Resort in Queensland. Considered one of our country's gay hotspots, the tropical resort has been a favourite for LGBTI travellers for years, but has a special place in the couple's hearts.
"We both worked at Turtle Cove in the 1990s and love it there," Stephen said. "It's great to be in an environment where your sexuality never comes to mind. You can hold hands, kiss, whatever and not feel judged as a gay person or couple.
"This is what I loved about it from 1996 when we first went there. We went back last year, and it still feels like home."