By Andrea Beattie
Want to be the type of traveller who leaves nothing but footprints and takes nothing but photographs?
That can be tricky in Asia, where that striking sarong might be made by exploited children, or that tiny trinket comes from an endangered animal.
Mindful tourists also have to navigate souvenir-selling hawkers, and touts offering elephant rides or photos with captive wildlife. It's tricky to know if your actions are in the best interests of the region you're visiting.
Melbourne activist, entrepreneur and founder of wildlife and environmental conservation organisation My Green World, Natalie Kyriacou says immersive and wildlife tourism is a rapidly growing industry that can drive economic growth and improve the livelihood of millions of people around the world.
"But tourism can put an enormous amount of stress on natural environments, contributing to habitat loss, pollution, loss of biodiversity and soil erosion – tourism has the potential for catastrophic environmental consequences," she says.
Here are 10 ways you can be an ethical tourist when visiting Asia.
Consume ethically and re-use or recycle plastics
Whether you are eating a rare delicacy or buying a trinket, ask if it is made using animal byproducts. Often, products made from endangered, rare and exotic species are sold to unknowing tourists.
Ask where the money from souvenirs is going and, where possible, support companies and traders who give a percentage of profits back to their community.
Carry a water bottle that can be refilled rather than buying new plastic bottles.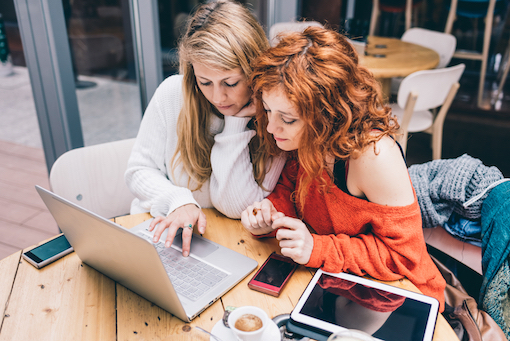 Avoid attractions such as 'tiger temples'
These are popular with tourists, who want to pet and take selfies with wild animals such as tigers, slow lorises, dolphins and elephants.
Unfortunately, these experiences usually have a dark underbelly, with operators subjecting these animals to a life of cruelty and exploitation in the name of huge profits. A prominent example is Thailand's infamous Tiger Temple, which was shut down in 2016 after decades of controversy.
In 2015, Oxford University and World Animal Protection published a study showing that the 4 million tourists who visit attractions involving wildlife every year are likely to be contributing to large-scale animal welfare abuses.
According to Ms Kyriacou: "At least 560,000 wild animals are currently in wildlife tourist attractions across the world, and … welfare or conservation abuses are happening in approximately three out of every four attractions included in the study."
Never ride elephants
Elephants used in riding programs are either captured as infants or born into captivity.
To train them, they are usually broken through a practice called "phajaan" (or "crushing"), where calves are taken from their mothers and tied up in isolation, then starved and beaten. These elephants live out their long lives in captivity, spending days chained, saddled and ridden.
Be wary of elephant centres labelled as orphanages or camps, too. Many of these are actually exploiting wildlife for profit, and falsely advertise themselves as agents of ecotourism. See EarsAsia for a list of camps that offer ethical elephant experiences.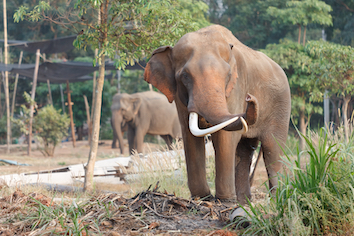 Don't be the paparazzi
Sure, you could fill a bagful of memory cards taking snaps of the photogenic local people, but never take anyone's photo without their permission, particularly those at religious or official centres.
Most people are more than happy to be in a photo – ask and you might even make a new friend. If it's a stallholder, make sure you buy something from them to repay their generosity.
Also be careful not to touch anyone's head – in some Asian countries, it is the most revered part of the body and you can cause serious offence by giving someone a friendly tap.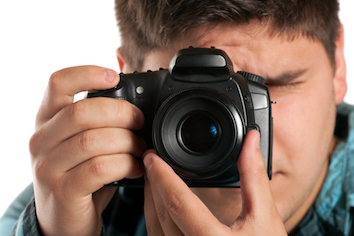 Fly with airlines that promote responsible tourism
Airlines have a huge role to play in the fight against unethical tourism and the illegal wildlife trade.
In 2015, two Emirates A380 jets were painted with messages to raise awareness for wildlife and to communicate the need for urgent action against wildlife crime.
Earlier that same year, more than 40 airlines adopted trophy bans after Cecil the lion was killed in South Africa by an American hunter.
Join forces with other tourists
If you're hiring a car or other transport, pool with other tourists to reduce your individual impact on the environment.
You can also use ChildSafe-certified taxis and tuk tuks – these drivers refuse to take clients with local children and will not give out any information that condones child prostitution.
Where you stay matters
When staying at hotels, use those certified by ChildSafe. They do not allow sex tourists to bring local children into their hotel, and will report anyone seen with a local child.
Leave tips for employees at hotels and restaurants as the minimum wage is low in many Asian countries – increasingly, hotels offer inclusive rates that mean workers often go home with less in their pockets.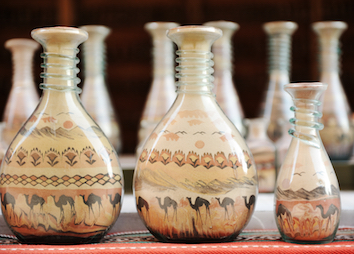 Buy locally and give responsible 'gifts'
If you're buying trinkets to take home, buy them from local artisans and check where things are made before you purchase.
Make sure they aren't made from animal products or non-sustainable resources.
And, while it might seem like a nice idea, don't bring gifts such as pens, toys and sweets to give to local people, especially children – it can encourage begging and create a status divide between tourist and local.
Instead, bring appropriate books to donate to children's libraries or clothes to give to charities or orphanages.
Make sure you're really giving back
If you're volunteering at an orphanage or animal shelter, organise this through qualified professionals.
Ask questions to make sure you're satisfied it is an ethical organisation and that it has the best interests of the children, or animals, at heart.
Check it operates within local and international environmental or child protection regulations and whether it exists for profit. Also consult Smartraveller for information about travel dangers, visas and work permits so there are no nasty surprises.