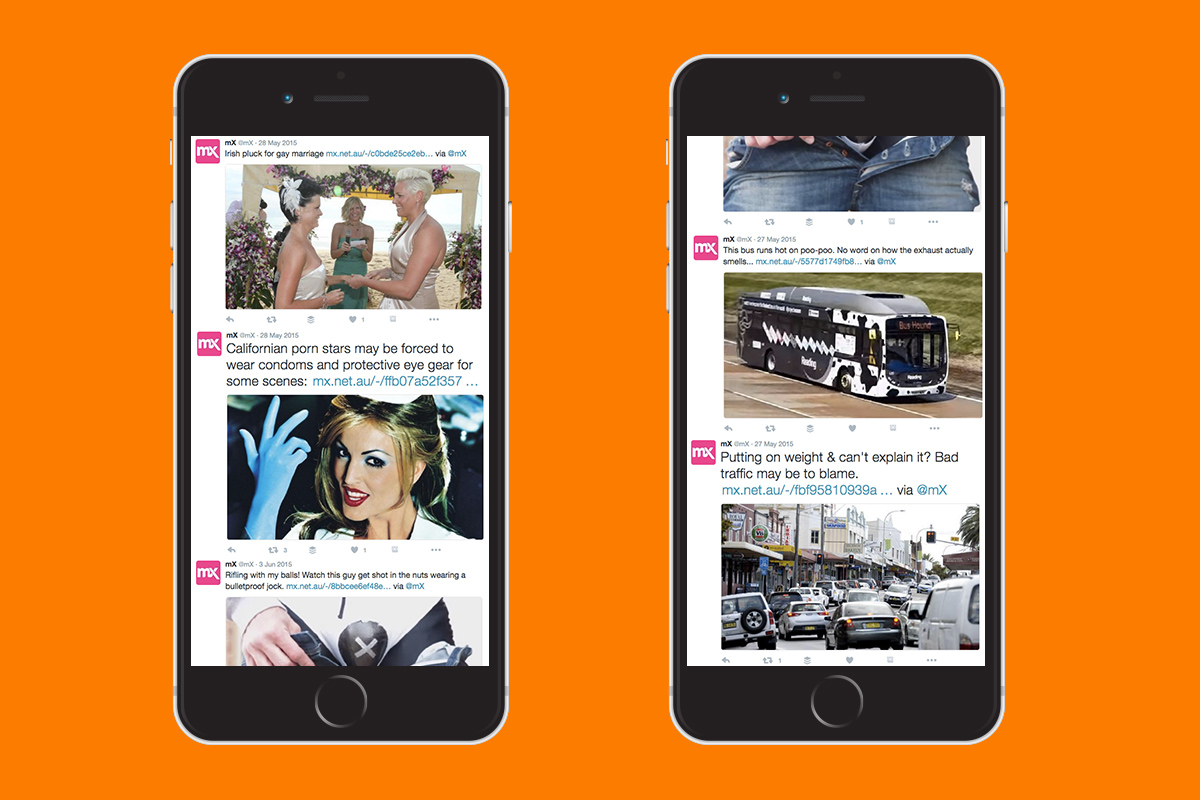 As Social Media Manager at mX newspaper, Cathy was one of three team members responsible for posting daily content from the newspaper and its smartphone app to Facebook, Twitter and Instagram.
We posted up to eight times per day on Facebook, two or three on Instagram and multiple times through our various Twitter accounts.
We achieved incredible reach and engagement with our readers on news stories, tongue-in-cheek entertainment columns, our famous Talk sections including Here's Looking At You and Overheard and controversial opinion pieces.
Content was curated, cultivated and planned for each day and over the weekend when mX wasn't published and reactions and comments were fed back into the paper each day to boost reader interaction and love!