By Andrea Beattie
A game of tug-of-war with an orangutan over a pair of underpants in the jungles of Borneo turned out to be one of the most pivotal moments in Natalie Kyriacou's life.
Not only was it an hilarious encounter that the 28-year-old Melbourne entrepreneur will never forget, it was one that in 2012 prompted her to create My Green World, a social enterprise startup dedicated to the promotion of global conservation and animal welfare issues.
"I was studying journalism and I went on and did my Masters in international relations, and a big focus of that for me was wildlife and environmental conservation," Kyriacou told The Huffington Post Australia.
"I started to travel and was volunteering and seeing all these wildlife crises and animal welfare crises and I wanted to help in some way.
"The more actively involved I got with animal charities, like the Dogstar Foundation who work with street dogs in Sri Lanka and Borneo Orangutan Survival, the more I wanted to find a way to help promote them."
Kyriacou said that working with the street dogs and the orangutans — especially the undies-stealing kind — were big game changers for her.
"The best way for me to help organisations like them was to come up with an ecosystem of changemakers to inspire kids so that they can get more involved in charities and wildlife issues, so I started My Green World," she said.
"It's one thing to promote conservation and animal welfare issues though — it's another to be able to reach your target and arguably your most important audience; children.
"When I came home from overseas, I saw these kids, as young as five, with their own iPads and I knew I had to try and find away to infiltrate that market and turn it into something positive, so over the last few years we've been developing the World of the Wild app," she said.
In the free-to-download game, players build their own wildlife sanctuary and rescue, feed and provide medical care for a variety of animals, compete in educational pop quizzes, and meet some of the world's most endangered species.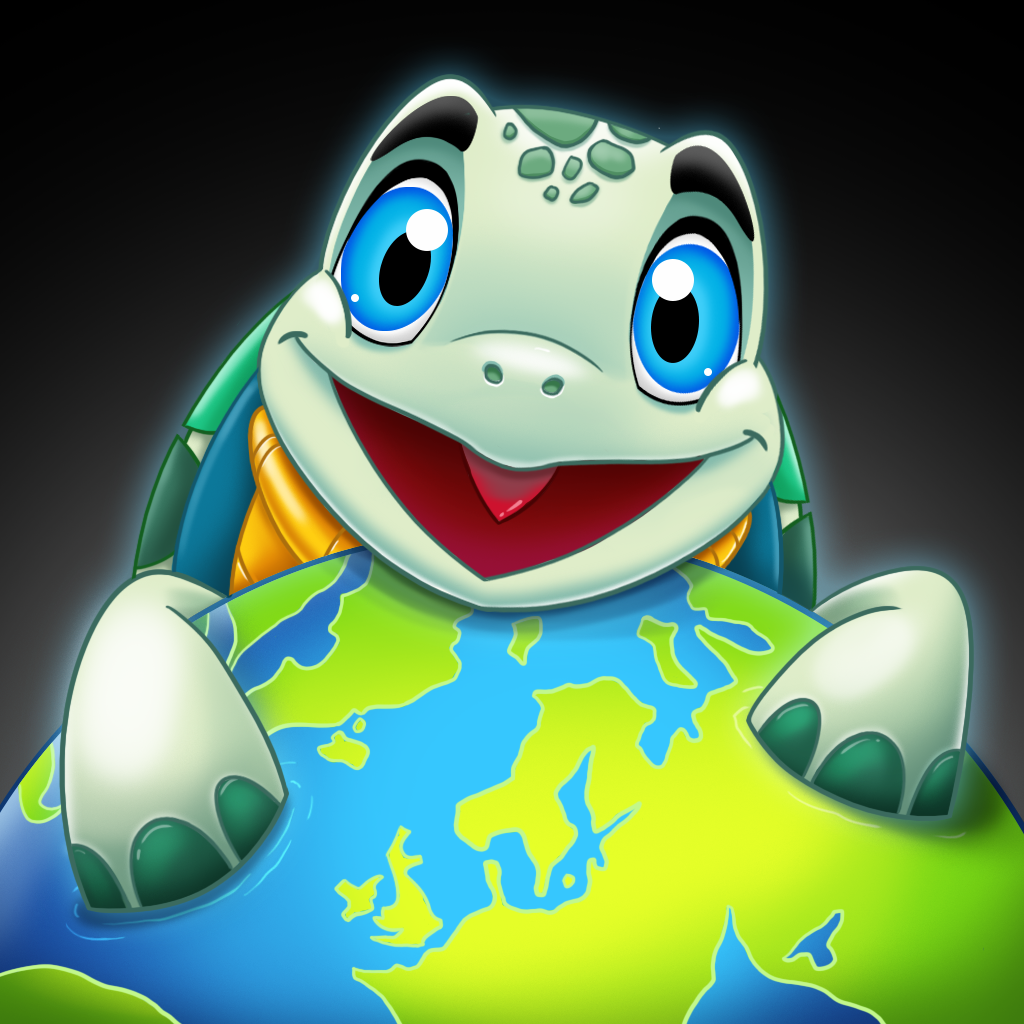 They also take part in virtual wildlife conservation scenarios such as cleaning up oil spills, scaring away poachers and rescuing marine animals from trawlers.
"All of the scenarios depicted are carried out in real life by My Green World's 18 partner charities.
"There were so many games in the app store that had a really big focus on destruction and holding animals captive, so we wanted something with value and positivity," she said.
"It was about finding a way to engage people, particularly children, in global wildlife issues and change the way they thought about wildlife.
"World of the Wild was created as a way to bring these issues into the homes of people to educate and inspire them to take action."
Kyriacou was so dedicated to the cause that she poured $80,000 of her own money, even selling her car, to finance the venture on top of a $7000 crowdfunding campaign.
"That went mainly into development of the app — I did a lot of research," she said.
"Technology wasn't my background. It's all been thrown at me, and it's been a huge learning curve. A lot of people talk about outsourcing and going overseas to get it cheaper.
"But because it was my first venture into app development I wanted someone I could go in and talk to face-to-face with, so I went with a Melbourne developer called Buzinga.
"We just got along with them straight away. They were young and dynamic and they focus on startups and they love animals so it just fit."
Game users donate while playing — and everybody wins
World of the Wild also raises money for My Green World's partner charities, by prompting players to donate when they save a particular animal in the game.
"The main aim is education about the issues facing each of these species and the environment — but on a game level, it's to build your own vast world and populate it with animals who are healthy and thriving," Kyriacou said.
"There's a button in the game that you click and it pops up with all of the charities we support and information on that charity — you can click to donate then, and when you rescue an animal, a button pops up and says something like 'you have rescued Miko the orangutan' and it tells you the story about that animal and then you can click to donate.
"All of those donations go straight to the charity."
She said each of the animals represented in the game are based on real animals.
"Each of the animals in the app represents a charity, but not only that, the animal has its own story and each animal is a real animal," she said.
"For example, Miko the orangutan was an orangutan that I met in Malaysian Borneo when I was there. He had been orphaned because of the palm oil plantations so we had to rescue and rehabilitate him.
"I met him because he stole my underwear from the clothesline outside my room in the jungle, and had them around his neck! I had to have a tug-of-war with him and he has the cheekiest little face. I lost the tug-of-war too.
"So, all the stories in the game, they're true stories — it's a real life scenario which tries to connect people with the story of that individual animal."
Kyriacou said she would continue to expand My Green World through promoting education and developing even more relationships with global animal charities.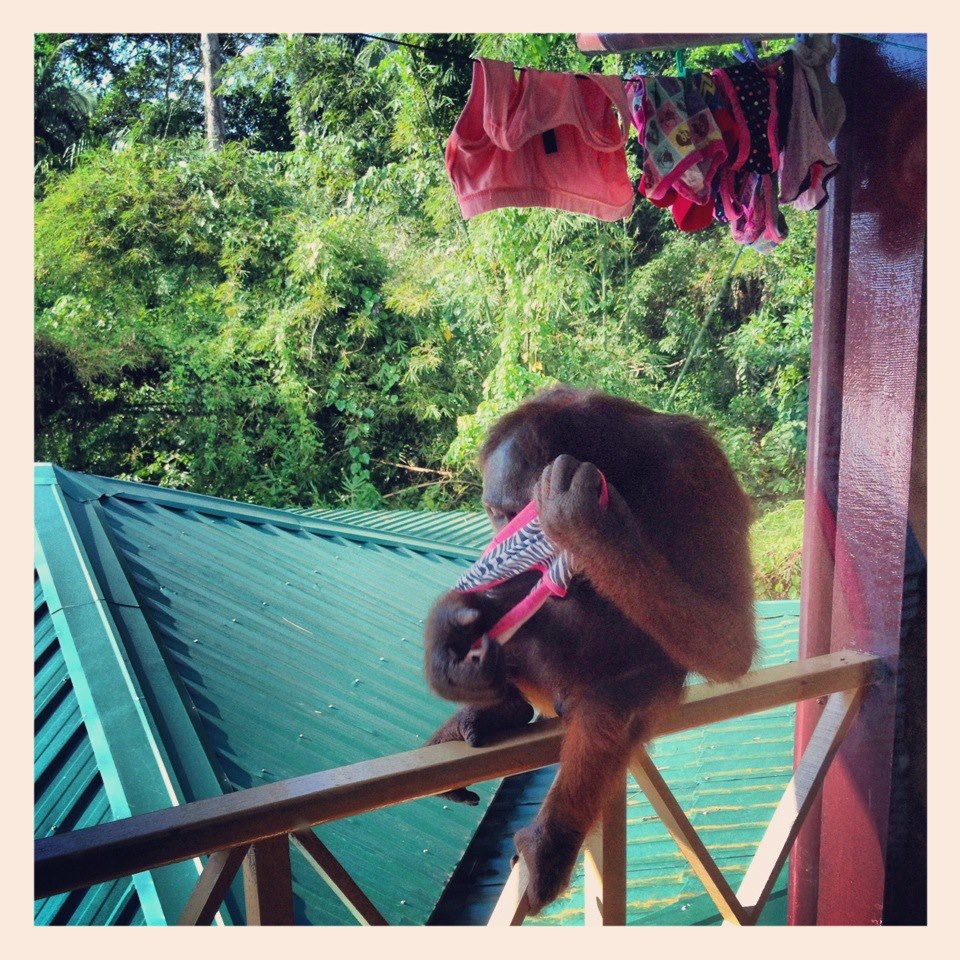 "We've also launched some volunteer programs so that's another focus," she said.
"I really believe in the company and there's so much room for it to grow and expand into different areas, so I just keep working away.
"I really want to build on the educational aspect more and more. We ran an educational program with kids in Indonesia at Surabaya Zoo, which is labelled the Zoo of Death. We also did one in Sri Lanka and a few in Australia but I really want to develop a bigger program for kids so I can work with and engage them a bit more."
She will also continue to develop and release World of the Wild updates.
"My original idea was pretty epic, and probably unrealistic but I'm still striving towards that," she said.
"Originally, I wanted it that literally every single thing you did for the animals in the app would happen in real life in that moment, so it was pretty epic.
"I'm in development to expand the land area in the game even more so people can add even more animals — it'll be kind of like SimCity but with cute animals."
World of the Wild is available in the iTunes app store.
My Green World's partner charities represented in World of the Wild
Earth Child Institute — Committed to combating climate change, deforestation and water scarcity.
TigerTime — A campaign of the David Shepherd Wildlife Foundation (DSWF) which aims to raise awareness and funds for key tiger projects in Russia, India and Thailand.
African Conservation Foundation — Protects Africa's endangered wildlife and their habitats by conducting, supporting and linking conservation projects throughout the continent.
Helping Rhinos — Creates awareness of the issues threatening the global rhino population and raises funds to help protect them for future generations.
Borneo Orangutan Survival — A volunteer organisation raising funds for rescued orangutans since 2001.
Dogstar Foundation — Works closely with Sri Lankan communities and vets to provide sterilisations, vaccinations, veterinary treatment, education leading to attitude change, and the development of veterinary practice.
Wild Camel Protection Foundation — Protects the critically endangered double-humped wild camel and its habitat in the fragile and unique desert ecosystems in the Gobi desert in north-west China and south-west Mongolia.
Arcturos — Enhancing biodiversity and sustainability in the Greek rural areas with a focus on saving the brown bear and its habitats.
Sea Turtle Conservancy — Working to ensure the survival of sea turtles within the Caribbean, Atlantic and Pacific through research, education, training, advocacy and protection of the natural habitats upon which they depend.
Elephants for Africa — Committed to protecting the endangered African elephant.
Black Mambas — An anti-poaching unit that operates within Balule and along its boundaries to protect African wildlife.
Panda Mountain — A conservation initiative focused on Wolong Nature Reserve, China's leading home for Giant Pandas.
Grow Trees — Allowing you to plant trees on community or public lands and gift flowers, fruit, fodder and forest produce to communities and living creatures.
California Wolf Centre — A one-of-a-kind, conservation, education, and research center dedicated to wolf recovery in the wild.
Jane Goodall Institute — Inspiring actions that connect people with animals and our shared environment.
Neotropical Primate Conservation — Promotes the conservation of Neotropical forest habitat and all wildlife through various means.
Whale and Dolphin Conservation — Dedicated to the conservation and protection of whales and dolphins.
Fame — FAME (Foundation for Australia's Most Endangered species) actively supports projects within Australia that will save endangered wildlife.
This article first appeared in the Small Business section of The Huffington Post Australia