By Andrea Beattie
At the heart of a Sydney e-commerce business renting out Hollywood A-lister gowns is a couple that wants women to feel good.
GlamCorner, the brainchild of Dean and Audrey Jones, allows women to browse online through a selection of 700 designer dresses for all kinds of occasions, select the one they like, pay a very reasonable rental fee, and have it sent to their front door in a matter of days.
The rental is for four days and customers don't even have to dry clean the dress before returning it in a prepaid post satchel. It also solves the problem of spending hundreds on a dress you'll only ever wear once.
GlamCorner, founded in 2012, has been such a success so far that Dean has said goodbye to his $300,000 a year investment banking job to run the business full-time with his wife Audrey, who is a financial planner by trade.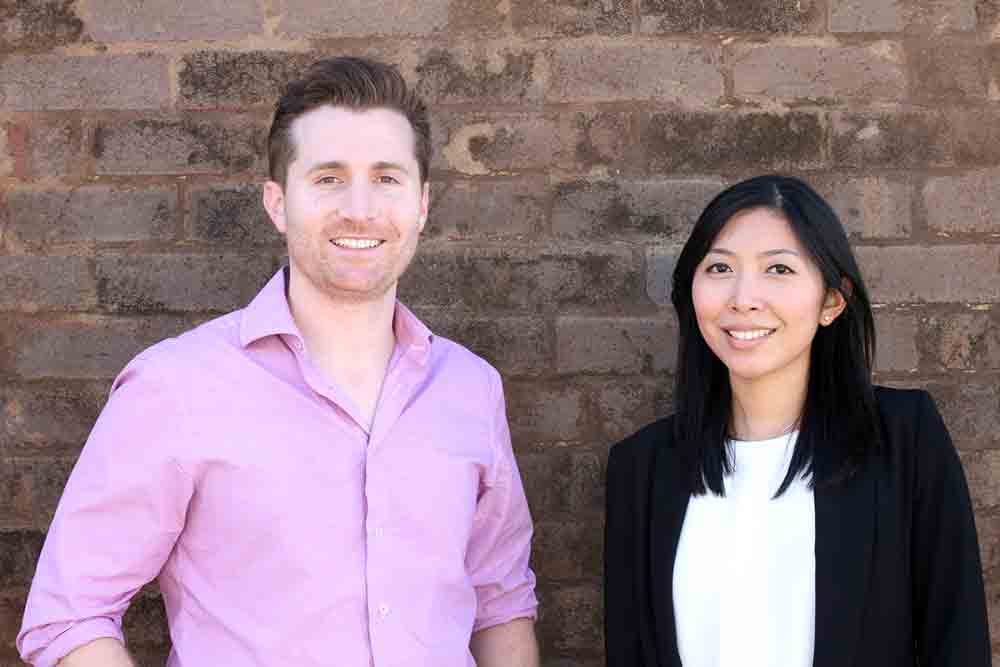 And they have done everything they can to ensure that renting a frock from GlamCorner is a refreshingly simple and seamless process.
Customers can even take up the Try On offer and have two dresses sent to them for $30 for a 24-hour period.
"We are very precise when it comes to the measurements we provide online," Dean told The Huffington Post Australia.
"We give very detailed information and most customers use the Try On service ahead of their event and then book the dress for a day or so before the event date. They can book three months in advance.
"If it's an emergency, which happens a lot, they'll order two to try on and keep the one they like most, rent it, and send the other one back."
Customers will get an SMS reminder on the last day of the rental to remind them to pop the dress back into the post.
Available sizes range from 6 to 18 and GlamCorner also has accessories.
They have stylists on hand to offer advice and suggestions for those who might not be sure what they want or need.
"It's really helpful for customers to have someone in the know about fashion that they can talk to and who can steer them in the right direction about what might work best for them and their body shape," Dean said.
"We've got girls as young as 16 going to their grade 10 graduation right through to mothers of the bride using our service."
"We want to expand our range even more because we are here for every woman, not just those who are a size 8," Audrey said.
"We want to cater for every Australian girl out there," Dean said.
"Not everyone is a size 8 model — it's as simple as that. We want to be able to provide for everyone."
The rental cost is dependent on a few factors, but is based on between 10 to 20 percent of the retail cost ranging from around $500 to in the thousands.
Designers featured include Alex Perry, Badgley Mischka, Jimmy Choo, Wayne Cooper, Cristallini, Tadashi Shoji, Alice and Olivia, Rachel Gilbert, Catherine Deane and more.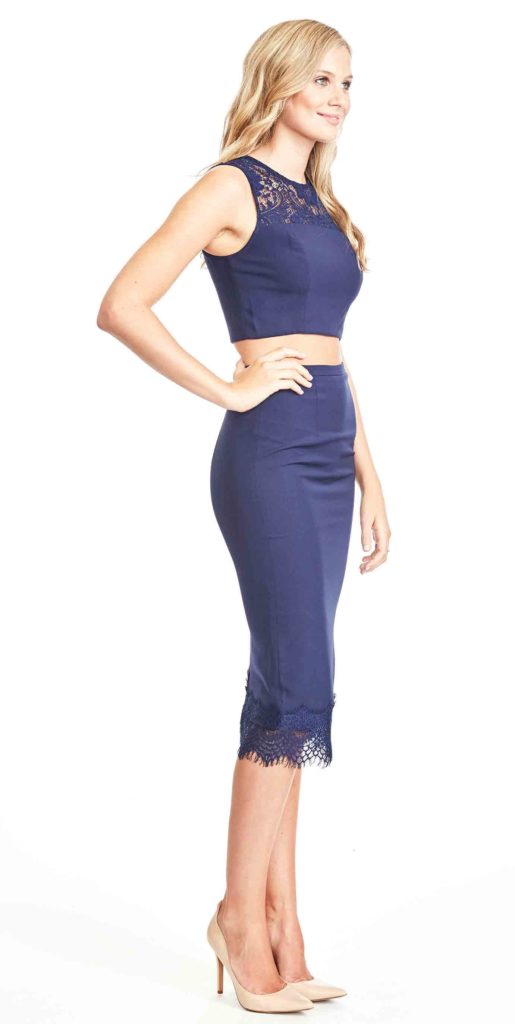 The couple, who met in an accounting class at university 9 years ago, are passionate about giving women confidence and helping them look and feel their best.
"Every woman deserves the chance to experience wearing designer fashion — even if it's just for a night," Dean said.
"That's what we're all about — giving them that experience."
Audrey had the idea to start the business while standing in front of her wardrobe, faced with the well-worn dilemma of having nothing to wear.
"I had nothing to wear, so I started thinking how great it would be if I could rent something, but didn't know if there was somewhere I could do that," she said.
"So I started Googling around — it was a really great business idea. I found Rent the Runway in America which is a really big company, like $600 million big, but there was only a few places in Australia at that time and they weren't doing it well.
"We decided to go for it — I quit work and with a few little dresses, started to check the market, and that's how we actually started this business."
A year ago the business was going so well that Dean left his job and joined Audrey.
He said his background in investment banking stood him in good stead to run the logistics and financials of the business.
"Fashion is a very different field, but I've found that when it comes to raising capital, the experience I have in investment banking and corporate finance helped me have the right conversations with the right sort of investors," Dean said.
"And not just to understand the mechanics of how this business works, but how to finance its growth strategy.
"We started on a shoestring budget and no marketing, but we used social media early on to see if there was tangible demand for this business model — and sure enough, there was."
Three years on, GlamCorner handles thousands of rentals every year, which Dean predicts will rise into the tens of thousands by mid next year.
"Really popular items are booked back-to-back — sometimes it's like e-commerce meets air traffic control here with dresses coming in, dresses going out, repairs, maintenance, dry cleaning and getting them back on the shelves — it's a pretty awesome operation," Dean said.
The Joneses use data collection to guide future purchases and hope to double their collection by mid-2106.
"We're a really data driven company — I guess we're a technology company with a fashion soul — we appreciate good fashion, but we also appreciate good data," Dean said.
"Using our data, we can see over time what designers, styles and materials are the most popular and use that to make good purchasing decisions."
GlamCorner also has a refund policy, and offers discounts to those who refer their friends to the service.
"Customers who refer a friend and they make a cooking, that customer gets a $20 credit on their account," Dean said.
"If they refer 5 friends, that's $100 that goes to their next rental. That repeat business is really important to us.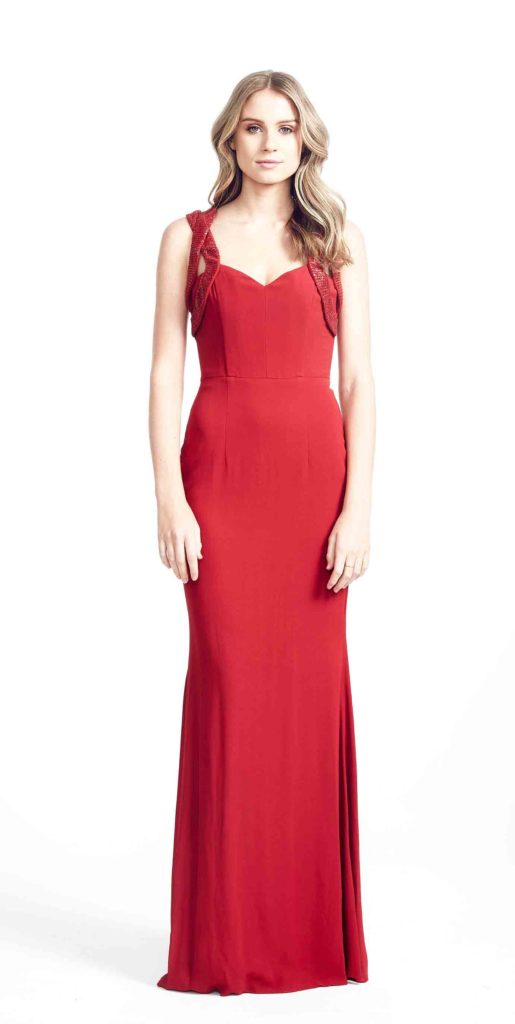 "We're their new solution for that part of their life."
GlamCorner also launched a review feature on their website, which has turned into a valuable tool for customers.
"We offer customers a 10-15 percent discount if they fill out a review at the end of their experience," Dean said.
"They can upload pictures to the site, leave comments about their size, body type, how the dress fit etc.
"I've been so surprised by the level of feedback already — there's a real sisterhood there, giving advice to other women and that is the best style advice you can get.
"It's a massive point of differentiation for us."
This article first appeared in the Small Business section of The Huffington Post Australia