By Andrea Beattie
From abandoned asylums to derelict jails, eerie pubs and spooky homesteads, the paranormally enthused say Victoria is home to some of the most 'active' locations in the country. In the lead-up to Halloween on 31 October, we look at the top haunted spots around the state where you can search for those things that go bump in the night.

Black Rock House, Black Rock
Mystery has always surrounded this historic property, built in 1856 for Victoria's first Auditor-General Charles Ebden. Built in the style of Black Rock Castle in Ireland's Cork, the home was the Ebdens' seaside retreat, and also used to entertain Melbourne's elite. After falling into disrepair, it has now been restored to its former glory. Mystery has always surrounded the house, from rumoured underground tunnels to haunted cellars and the 'death room'. Black Rock House is said to house no fewer than 13 identified spirits, including a young woman named Annie who usually takes a shine to male guests.
More info: blackrockhouse.org.au

Old Melbourne Gaol, Melbourne
It was at the gallows in this impressive bluestone jail in the heart of Melbourne that 135 people, including bushranger Ned Kelly, met their fate. It's little wonder then that it's high on the list for paranormal activity. Caretakers the National Trust run regular night-time ghost tours and occasional sleepovers. In the dead of night this place is seriously creepy. You never know who you might bump into.
More info: oldmelbournegaol.com.au

Point Cook Homestead, Point Cook
The former home of Scottish settlers the Chirnside family, this homestead and adjacent stables were built in the 1850s and have more than their fair share of dark secrets. Surrounded by beach and bushland, the homestead is said to be haunted by Thomas Chirnside, as well as other stablehands and lost souls, most of whom met a gruesome end. Visitors to the stables also report hearing racehorses long since passed.
More info: lanternghosttours.com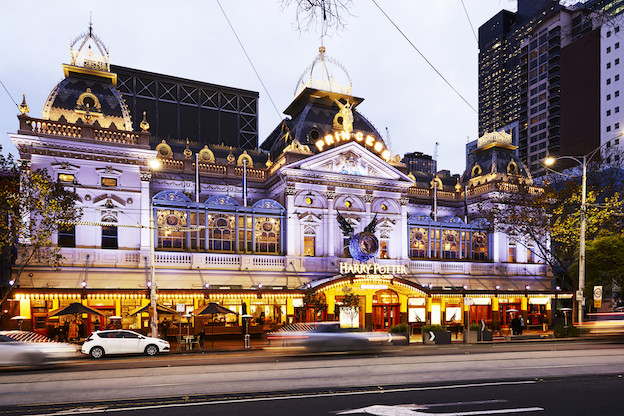 Princess Theatre, Melbourne
One of Melbourne's most impressive theatres, the Princess is well known as one of the city's most haunted locations. In 1887, British opera singer Frederick Baker (Signor 'Federici') was starring in Faust when, in the final scene, he had a heart attack and fell through a stage trapdoor. His spirit is reportedly seen in the theatre at night, usually sitting in the third row of the dress circle. This seat is often left empty on opening nights in his honour.
More info: lanternghosttours.com

Geelong Gaol, Geelong
Built by convicts from 1849 to 1863, the brutal and unforgiving Geelong Gaol was the longest-running jail in Victoria, housing prisoners for 138 years until 1991. A hospital jail, the property was a place of sadness and despair with a terrifyingly high one-in-20 death rate. Some of these souls are said to linger, including the spirits of convicted murderers Tom Maynard and James Murphy who ghost tour staff say often interact with guests. If you visit, dress warmly at any time of year – it will literally chill you to the bone.
More info: twistedhistory.net.au

Aradale Asylum and J Ward, Ararat
Two of the most notoriously haunted locations in central Victoria are in the small town of Ararat, west of Ballarat.
Aradale is an abandoned psychiatric hospital that housed Victoria's mentally ill for more than 140 years. At its height, the asylum had 900 patients, and some were subjected to all manner of barbaric treatments. Some visitors have been known to 'make contact' with those who have died here.
J Ward, located four kilometres from Aradale, is a terrifying place to visit after dark. An old goldfields jail, it opened in 1859 but was converted to a ward of Aradale Asylum when the gold ran out. But it was no ordinary ward – it housed the most depraved and dangerous men in Victoria, often in oppressive and inhumane conditions.
It's spooky enough to visit during the day, but you can also do night tours or take part in an overnight paranormal investigation – if you dare.
More info: araratasylums.com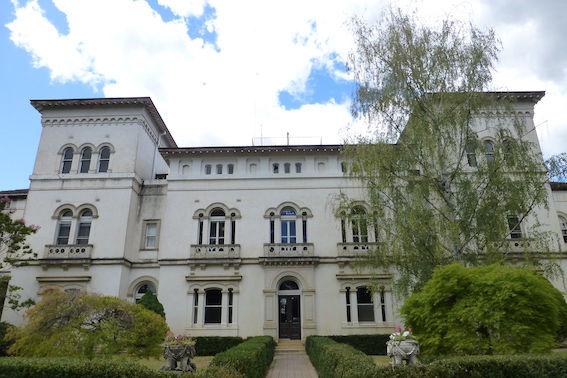 Mayday Hills, Beechworth
A decommissioned 'lunatic asylum', this was one of the largest psychiatric hospitals in Victoria and, at its peak, Mayday Hills consisted of 67 buildings and was home to more than 1200 patients and 500 staff. After 128 years of operation, it closed down in 1998. You can visit the grounds during the day, but the spooks really come out at night. A local group runs ghost tours, and you need to join one to enter the buildings. It's well worth the trip.
More info: asylumghosttours.com

Steiglitz, Western Victoria
Located between Anakie and Meredith, the now historic town of Steiglitz was once a thriving gold-mining centre with 1500 residents at its height in the 1850s. Now the living ghost town is home to just eight residents who may or may not share Steiglitz with countless spirits. Some died in the nearby river, or at the end of a fellow miner's pick or axe. As there's no electricity in Steiglitz at night, it gets dark. Really dark.
More info: twistedhistory.net.au
Victoria's haunted hotels
Historic hotels are often said to host paranormal and spooky activity, as they were places of great energy – oh, and maybe also because hotel cellars were often used as makeshift morgues. These three 'spirit' hotspots in country Victoria are must visits:
Railway Hotel, Dunolly – Visitors to this historic hotel who sit on the bed in one of the rooms on the upper level are reportedly often pushed out of the way by the spirit of an old lady. No one knows who she is and how she came to be at the hotel, which was built in 1861.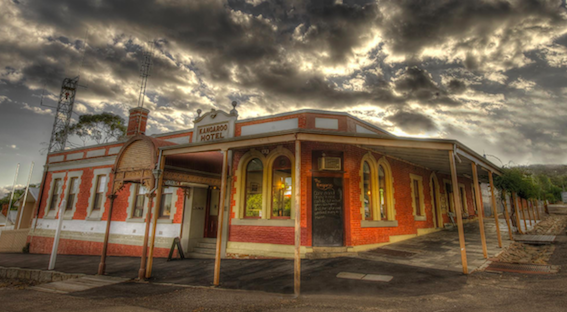 Kangaroo Hotel, Maldon – Located on the old Cobb & Co coach route, the hotel stables are said to be active with the ghosts of 10 horses which perished in a tragic stable fire in the 1870s.
Royal Hotel, Seymour – One of the oldest pubs in Victoria, it's said the head of bushranger Dan 'Mad Dog' Morgan, who was shot and killed at Peechelba Station near Wangaratta in 1865, was once displayed on the bar during its journey to Melbourne for an autopsy. A replica of Morgan's death mask is often used in paranormal investigations in an attempt to trigger activity.
More info: twistedhistory.net.au