By Andrea Beattie
From guided tours through the filming location of Jurassic World to surfing lessons on the world famous Waikiki Beach and hanging out with wild turtles on the North Shore, here are 10 activities that will earn you the title of parent of the year on your family holiday on Oahu.
ICE, ICE BABY
No visit to Hawaii is complete without a visit to the North Shore for shaved ice. Head to Matsumoto Shave Ice, Kamehameha Hwy in Haleiwa, a Hawaiian icon which has been in business since 1951. There are often long queues but there are other places to buy it in the area, too. All have similar flavours including pineapple, coconut, papaya, bubblegum and strawberry and kids love creating their own crazy combinations.
Cost: Small is $3.80 ($US3) and large is $4.40 ($US3.50).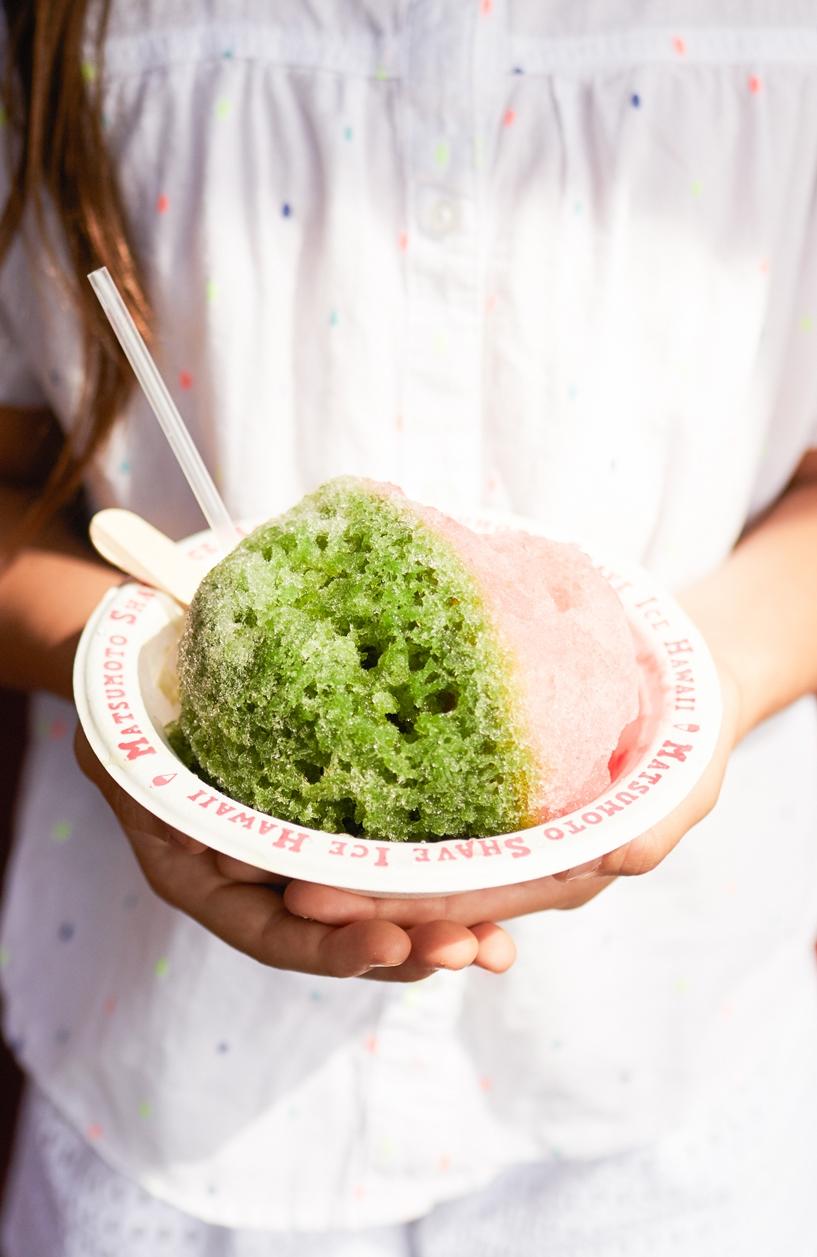 THE MAGIC OF DISNEY
Disney's Aulani Resort in Ko Olina is fun for kids of all ages, all-year round. Its own water park has water and tubes slides for older kids at Waikolohe Stream, while Keiki Cove is a splash zone for kids under five and Menehune Bridge features interactive water elements and two slides.To enjoy the facilities you have to stay here, and it's not cheap even though kids' club is included. However, the four nearby sheltered lagoons are also a great (and free) way to cool off with the kids.
Cost: Rooms are upwards of A$600 a night; visiting the lagoons at Ko Olina is free.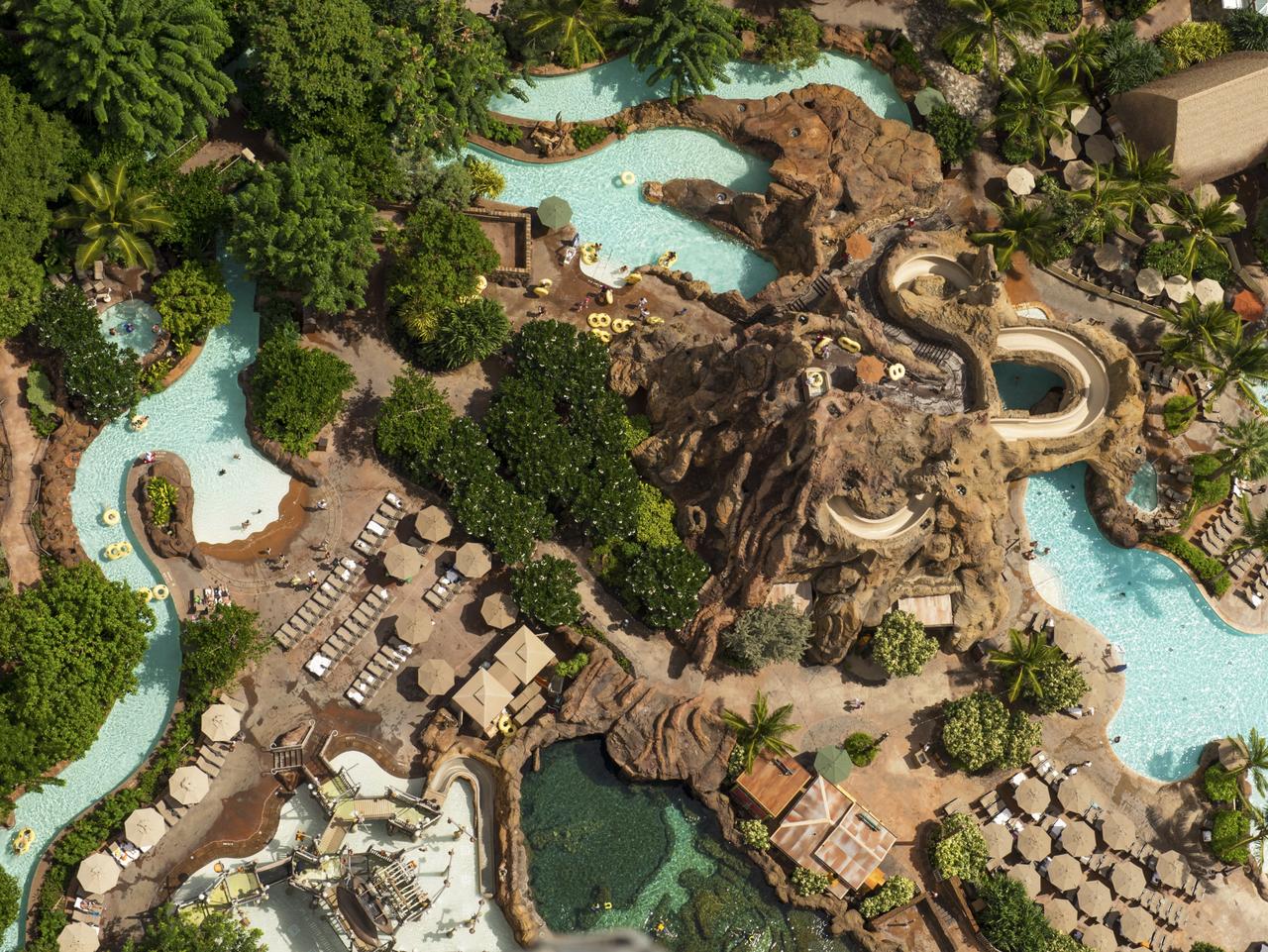 FOR THE THRILL SEEKERS
Maybe one for slightly older kids, diving with sharks off the North Shore is an experience they will never forget. Hawaii Shark Encounters runs cage diving adventures off Haleiwa for all ages — the youngest visitor was just three, and the oldest was 80.As the poly glass cage stays close to the surface, you can use a snorkel and mask — no scuba experience is necessary. This company also has a strong conservation message, so it's a great covert educational opportunity too.
Or try snorkelling at the gorgeous and sheltered Hanauma Bay, in northern Oahu. You can hire them, but best to bring your own snorkel, fins and bootees.
Cost: Shark diving is $145 (US$115.50) for adults, $104 ($US82.50) for kids and $118 ($US93.50) to watch. Entry to Hanauma Bay State Park is $9.50 ($US7.50) for adults, kids under 12 are free. Closed Tuesdays.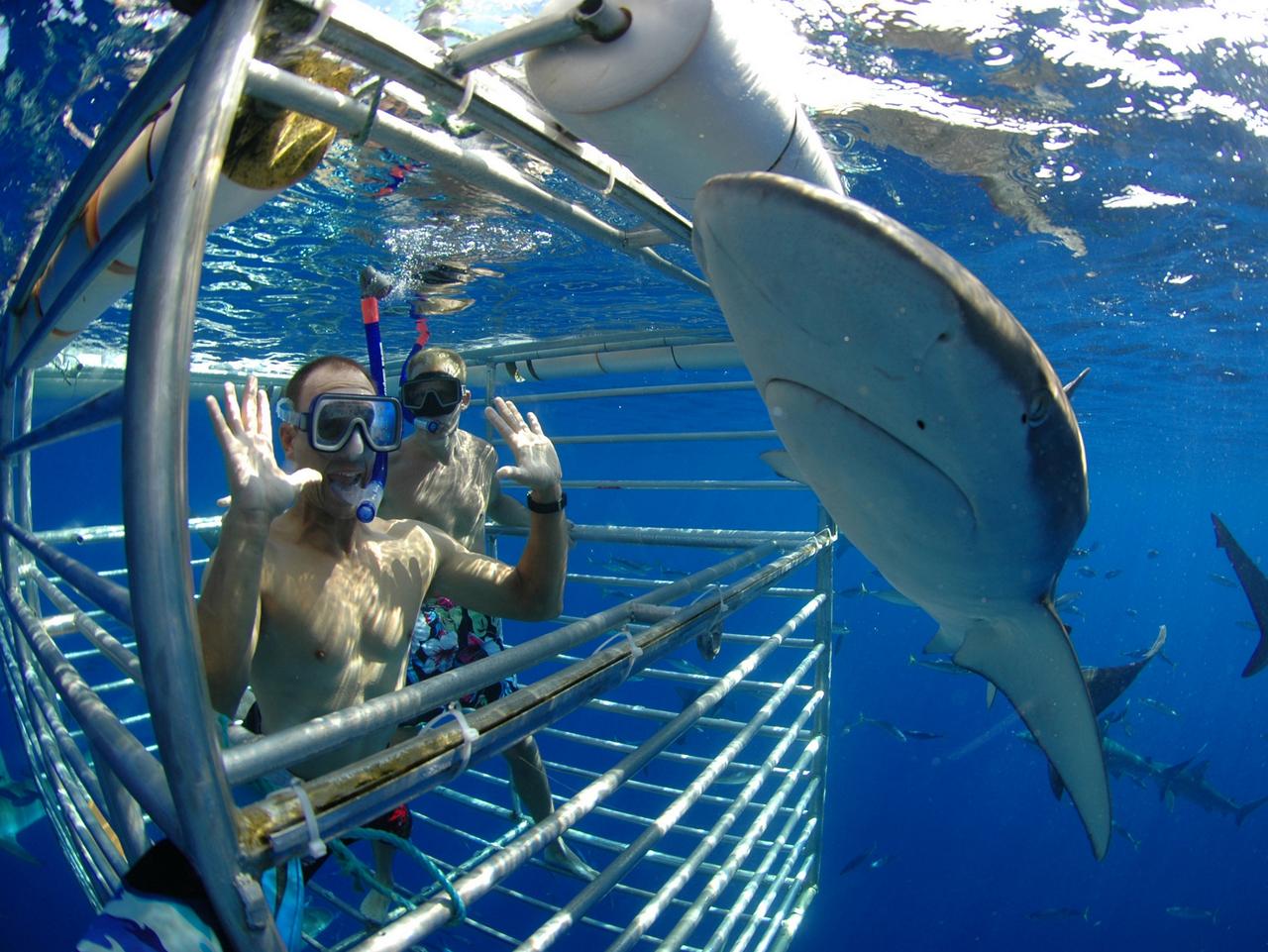 FRIDAY NIGHT FIREWORKS
Grab some takeaway Hawaiian barbecue and nab a spot along Kahanamoku Beach or in the Ala Moana Regional Park and settle in to watch a spectacular fireworks display hosted by the Hilton Hawaii Village every Friday night at 7.45pm (8pm from May to August). The hotel also hosts a Hawaiian music and dance performance at 7pm.Cost: Poolside seats for the Hawaiian show are $44 ($US35); fireworks are free.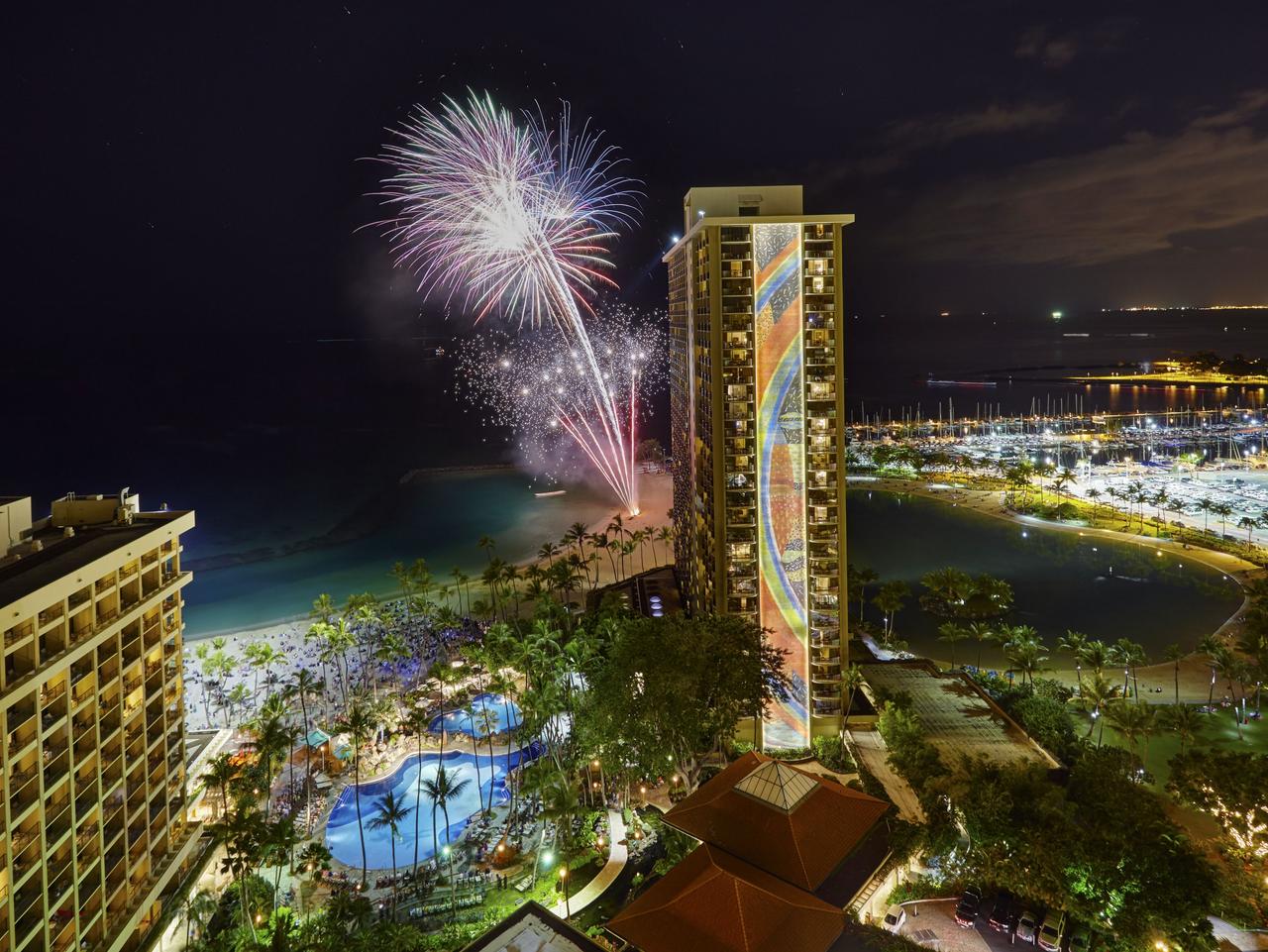 GET CLOSE TO NATURE
Hawaii is home to hundreds of endangered honu, or green sea turtles, and it's magical to see them up close. The best place is on the North Shore — you can brave the crowds at the "official" turtle beach at Laniakea where a handful of these gentle creatures frequent to feed on the algae growing on rocks, or visit the "secret" turtle beach and maybe see a dozen (and far fewer tourists).
Just drive two minutes south down Kamehameha Hwy to Papailoa Road, head to the carpark and take the access track to the beach. Turn left towards the rocky outcrop and you'll more than likely find a bale of turtles. Sadly, numbers of these beautiful creatures are dwindling in the wild, so this may be a once-in-a-lifetime experience.
Cost: Free.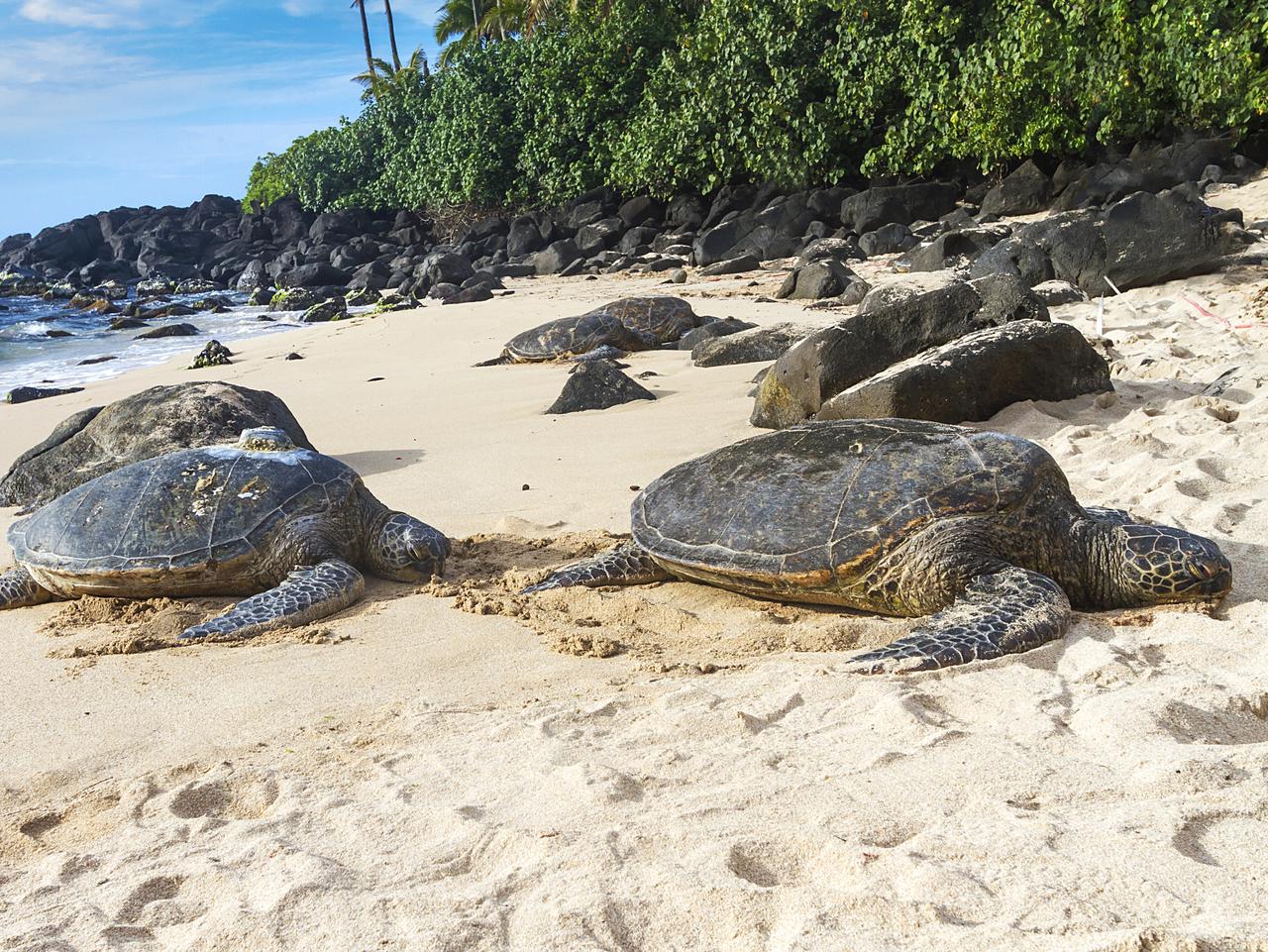 WET AND WILDER
If your kids love waterparks, then Wet'n'Wild Hawaii in Kapolei is where they'll want to be. There are waterslides galore, a lazy river to float down, mini golf, wave pool and water coasters. For the little daredevil in your life, there's the 50kmh Shaka ride, the volcano express slide and simulated surfing. Wet'n'Wild also host the highest rated luau on Trip Advisor.
Cost: Adults are $63 ($US49.99+tax), kids under 107cm and over three years old are $48 ($US37.99+tax), and kids aged two and under are free.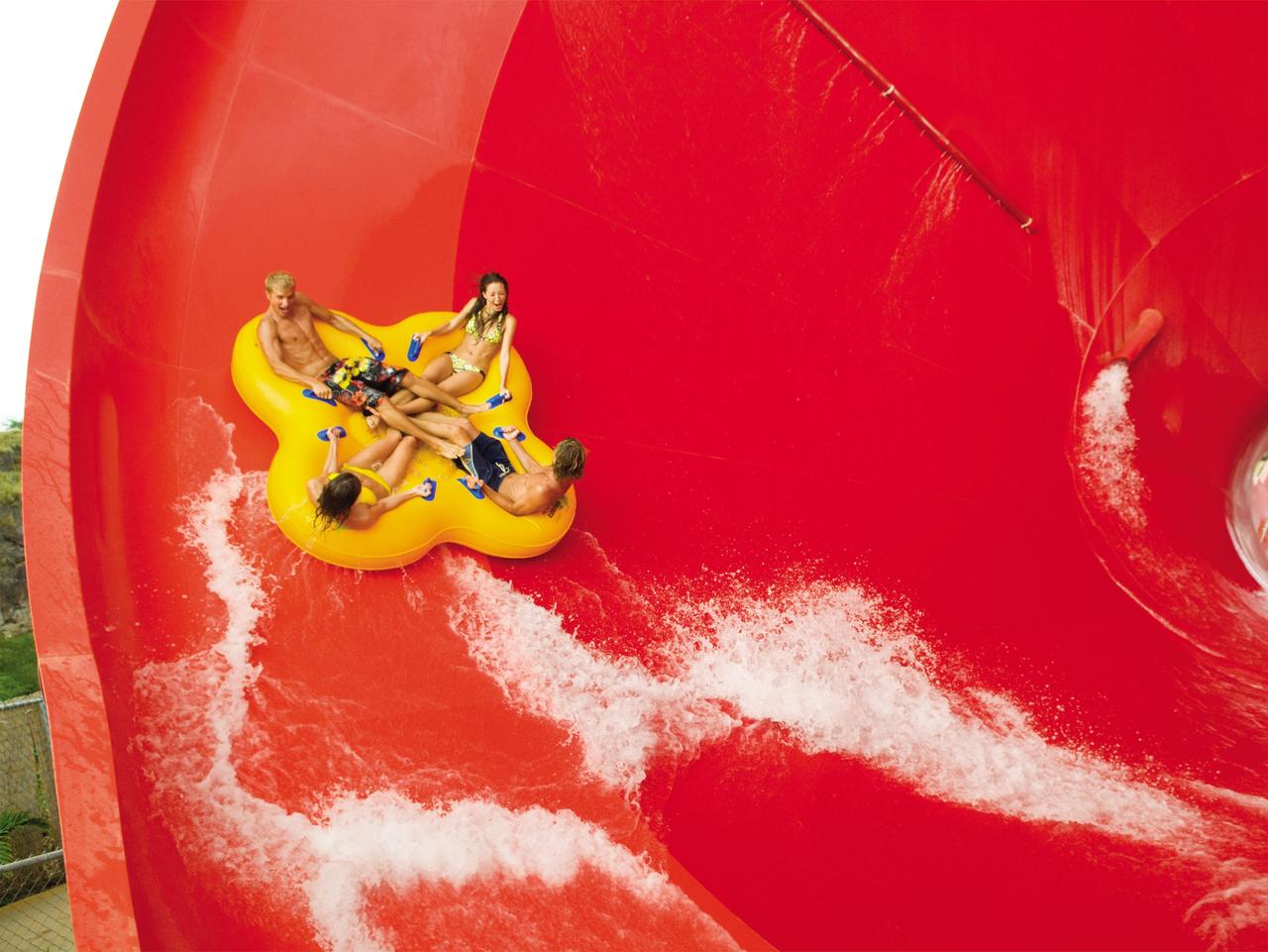 PINEAPPLES, PINEAPPLES, PINEAPPLES
The home of the delicious Hawaiian pineapple, Dole Plantation is central Hawaii's answer to the Sunshine Coast's Big Pineapple. Its Pineapple Gardens and Pineapple Express train ride are favourites with younger kids and older ones will enjoy the Pineapple Garden Maze which has 2.5 miles of pathways; those who finish the maze quickly win a prize and have their names recorded on a sign at the maze's entrance. Cool down with a retro delicacy, the Dole Whip; a soft serve pineapple-flavoured frozen dessert.
Cost: Pineapple Garden Maze — Adult $10 ($US8), kids aged 4-12, $7.50 ($US6). Pineapple Express — Adults $13 ($US10.50), kids aged 4-12, $11 ($US8.50). Kids under 4 accompanied by an adult are free.
LIGHTS, CAMERA, ACTION
One of the coolest places to visit, for adults and kids, is Kualoa Ranch in eastern Oahu. It's a working cattle ranch and the filming location of dozens of TV shows and movies, such as Jurassic Park, Jurassic World, Pearl Harbor, Godzilla, 50 First Dates, Hawaii Five-0 and Lost. The ranch offers various tours of film locations as well as ATV and horseback tours across three valleys, all in the shadow of the glorious prehistoric mountains of the Kualoa ridge. They also have ziplining and catamaran tours. After visiting, you better dry clean your best outfit in preparation to accept the Parent of the Year Award.
Cost: Movie Sites Tours are $58 ($US45.95) for adults and kids $45 ($US35.95).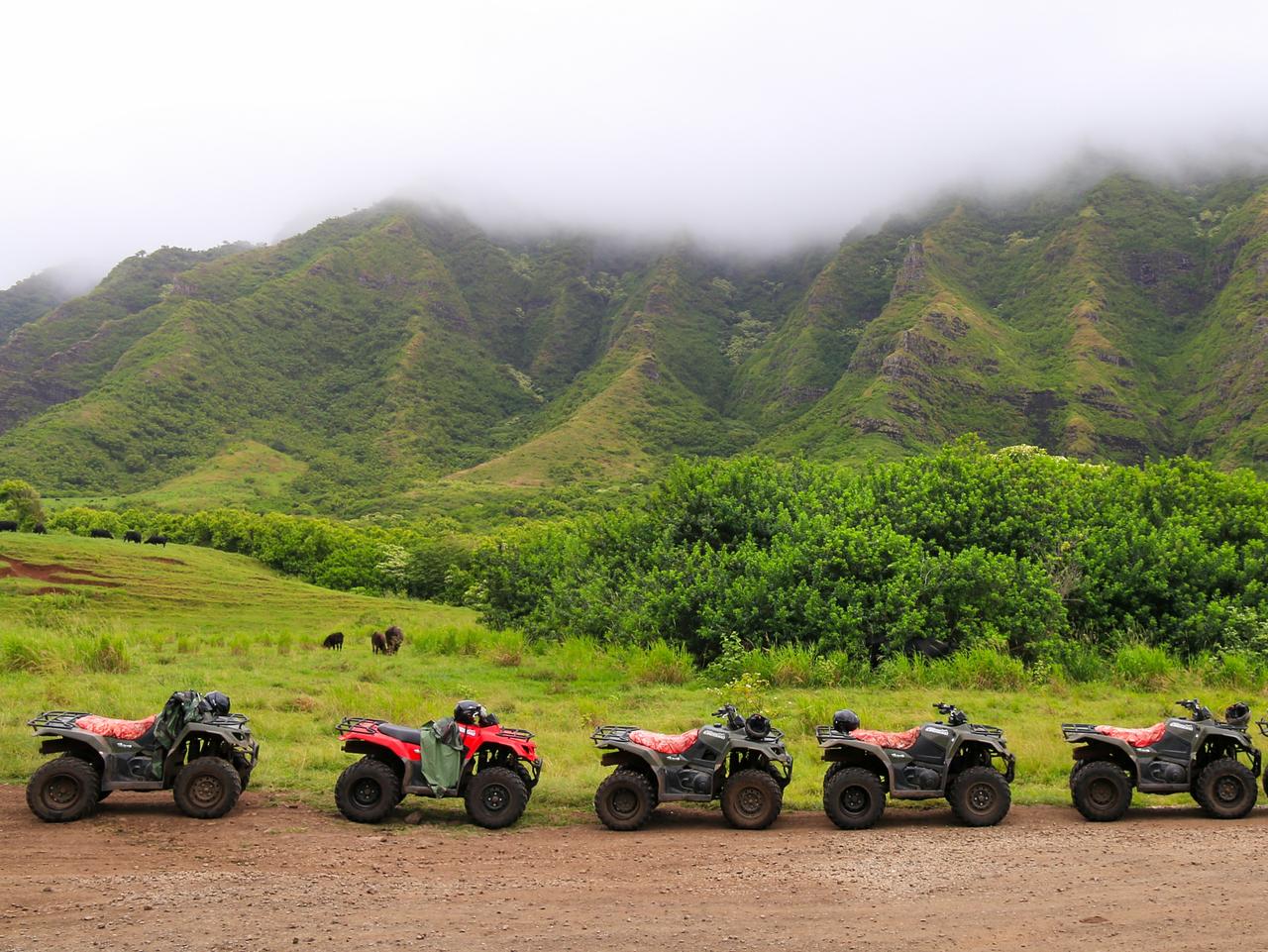 STEP BACK IN TIME
Pearl Harbor is a must for history buffs. The USS Arizona Memorial is built over the remains of the sunken battleship USS Arizona, the final resting place for many of the 1177 crewmen killed on December 7, 1941 when their ship was bombed by the Japanese Naval Forces. While it can be a sombre place, is also incredibly educational and rewarding. Kids can explore the USS Bowfin, a World War II-era submarine, and the USS Battleship Missouri, featured in films such as Under Seige and Battleship and THAT film clip for Cher's 1989 hit If I Could Turn Back Time. While you try to figure out how Cher managed to straddle that massive gun, the kids will spend hours exploring 'The Mighty Mo' which weighs 58,000 tons and is just under 275m in length.
Cost: Admission to the USS Arizona Memorial is free, but order tickets before you go. A highly recommended narrated tour costs $9 ($US7.50) for adults and kids; USS Bowfin: $19 ($US15) for adults, $9 ($US7) for kids. USS Missouri is $37 ($US29) for adults and $16 ($US13) for kids. Kids under 4 are free.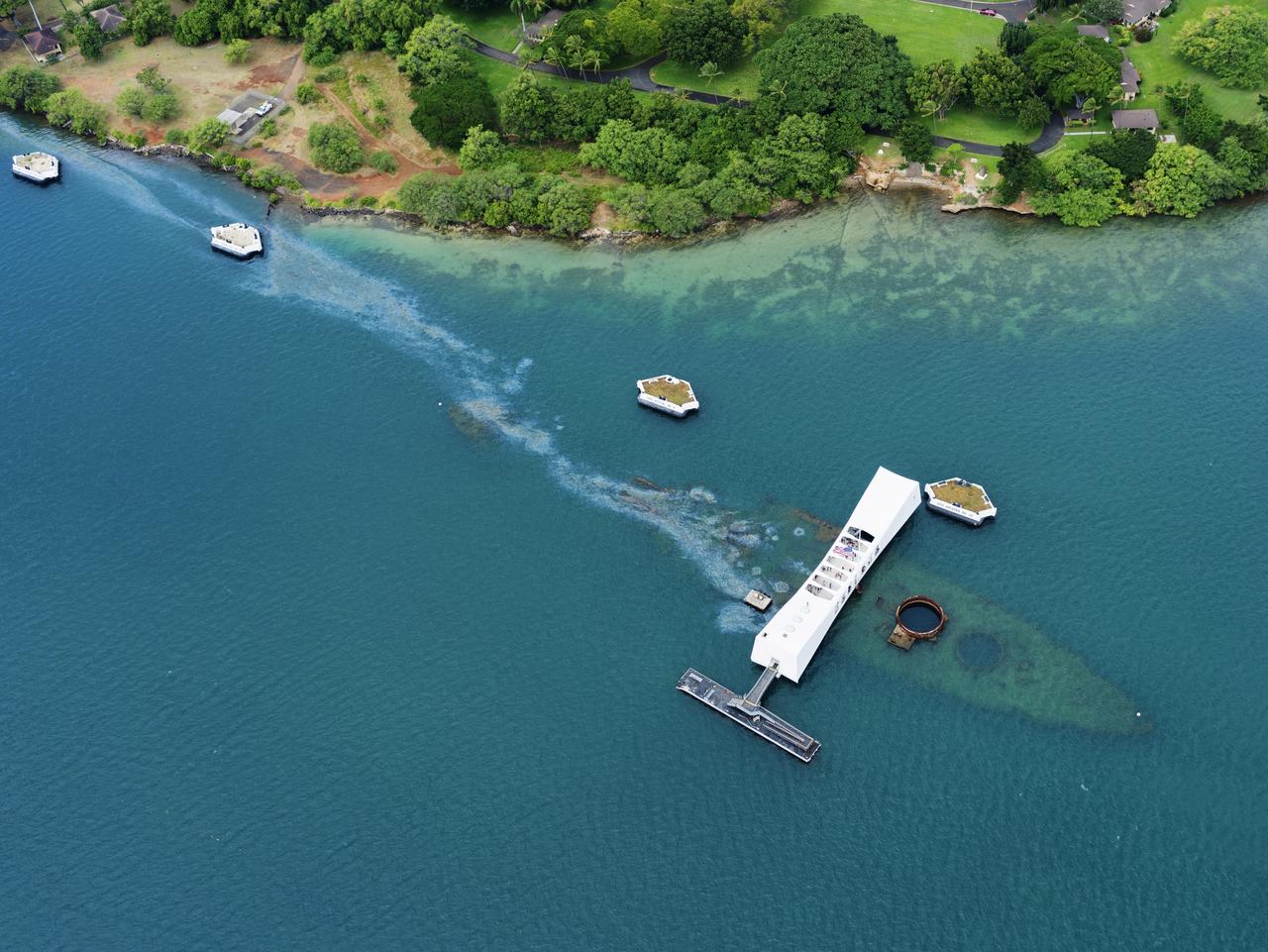 SURF'S UP
Thanks to its long and gentle waves, Waikiki Beach is one of the best places in the world for your kids to learn to surf. There are lessons for most ages and skill levels, and all the Waikiki Beachboys are lifeguard and CPR trained, and licensed by the State of Hawaii. Kids will love going home to tell their mates that they learned to 'hang 10' in Hawaii. Afterwards, you can pay homage to surfing legend Duke Kahanamoku at his memorial on the beach before grabbing some barbecue dinner from Me Bar-B-Que on Uluniu Ave and heading to the free Kuhio Beach Torch Lighting and Hula Show, held every Tuesday, Thursday and Saturday opposite the Hyatt Regency Waikiki. Mahalo indeed.
Cost: Private surf lessons start at $125 ($US100) per person.